Posted:
2021-11-09 09:33:00
Meet the staff! Decorate outside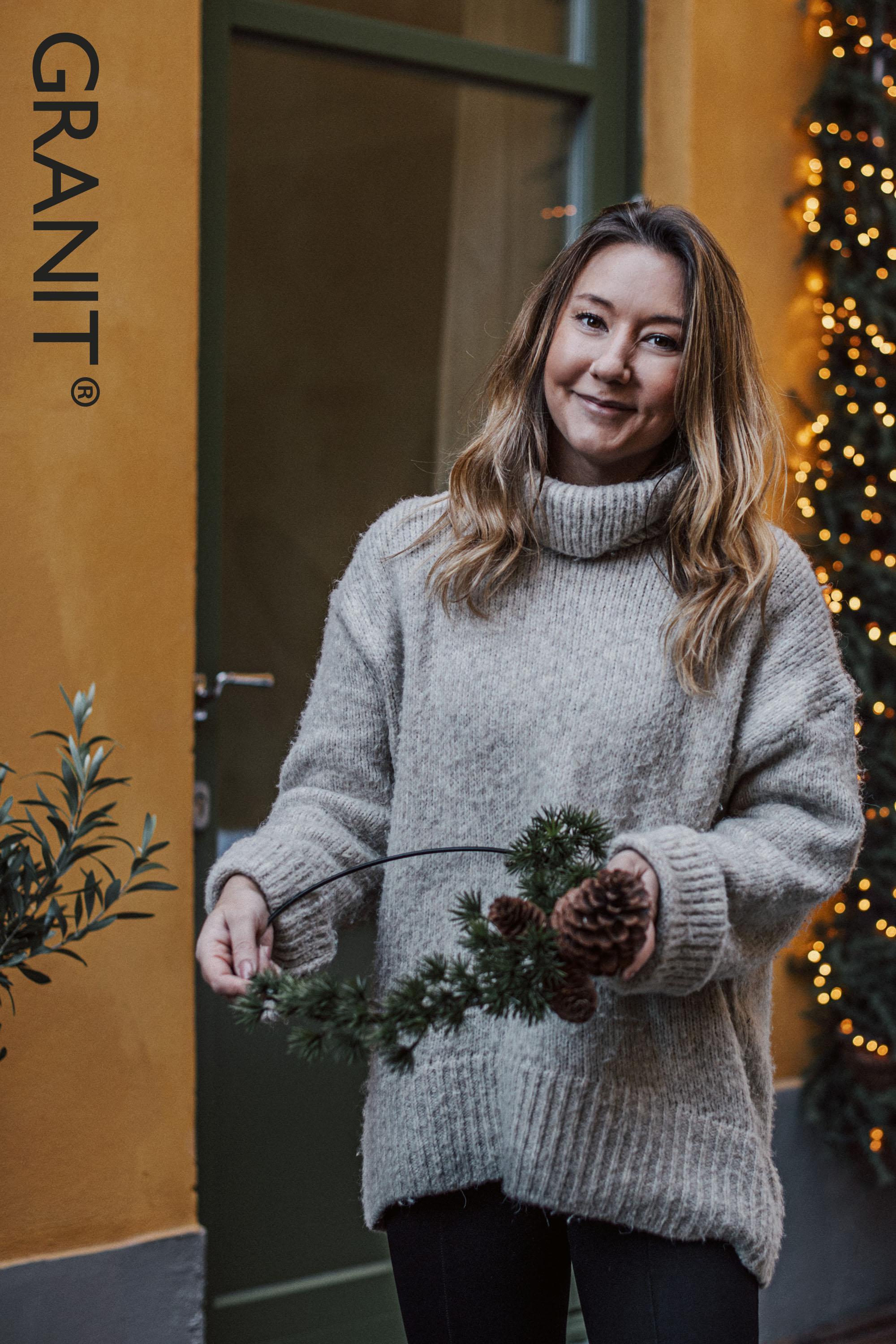 Although being the darkest months of the year, November and December can be a very cozy! While we await Christmas and prepare for winter there are some easy things we can do to give our outdoor space a little extra love. We visited the new home of Sanna Jönsson, Visual Merchandiser at Granit St. Eriksgatan in Stockholm. We did a photoshoot at her new, lovely home and also made time for an interview on how to decorate outside. Learn more about Sanna's favorites and tips in this post and at the very bottom you'll find a really quick and inspirational DIY on decorative wreaths.
Hi there Sanna, so nice to meet one of our coworkers from one of our stores! Tell us more about your background and what you do?
- I have worked for Granit for 6 years now and I'm a Visual merchandiser at St. Eriksgatan in Stockholm. I have a background with mixed experiences from interior design, marketing, and store communication. I have also previously worked with PR and events. I combine my personal experiences from all of those fields into my current position. My main focus at Granit is to enhance our products in the best possible way and to create an inspirational and lovely atmosphere for our customers.
What do you enjoy the most about your work? What makes you extra happy at work?
- I think I have to say that I really love that every day at work is different! We constantly rotate our shop displays for new products to take place. Is challenging and never boring. I especially love it when customers appreciate my work. When seasonal news arrive to the store is also extra fun!
What are the greatest challenges in your field of work?
- To be able to adapt to unexpected changes. Sometimes I need to come up with a quick plan B. To rethink and to come up with new solutions can be challenging but at the same time very good for my personal development. Surprisingly things usually turn out really good even with a short notice.
We are extra happy to meet up with you in your new home today where we also will photograph winter exterior. Do you have any personal tips for how to decorate outside during winter and Christmas?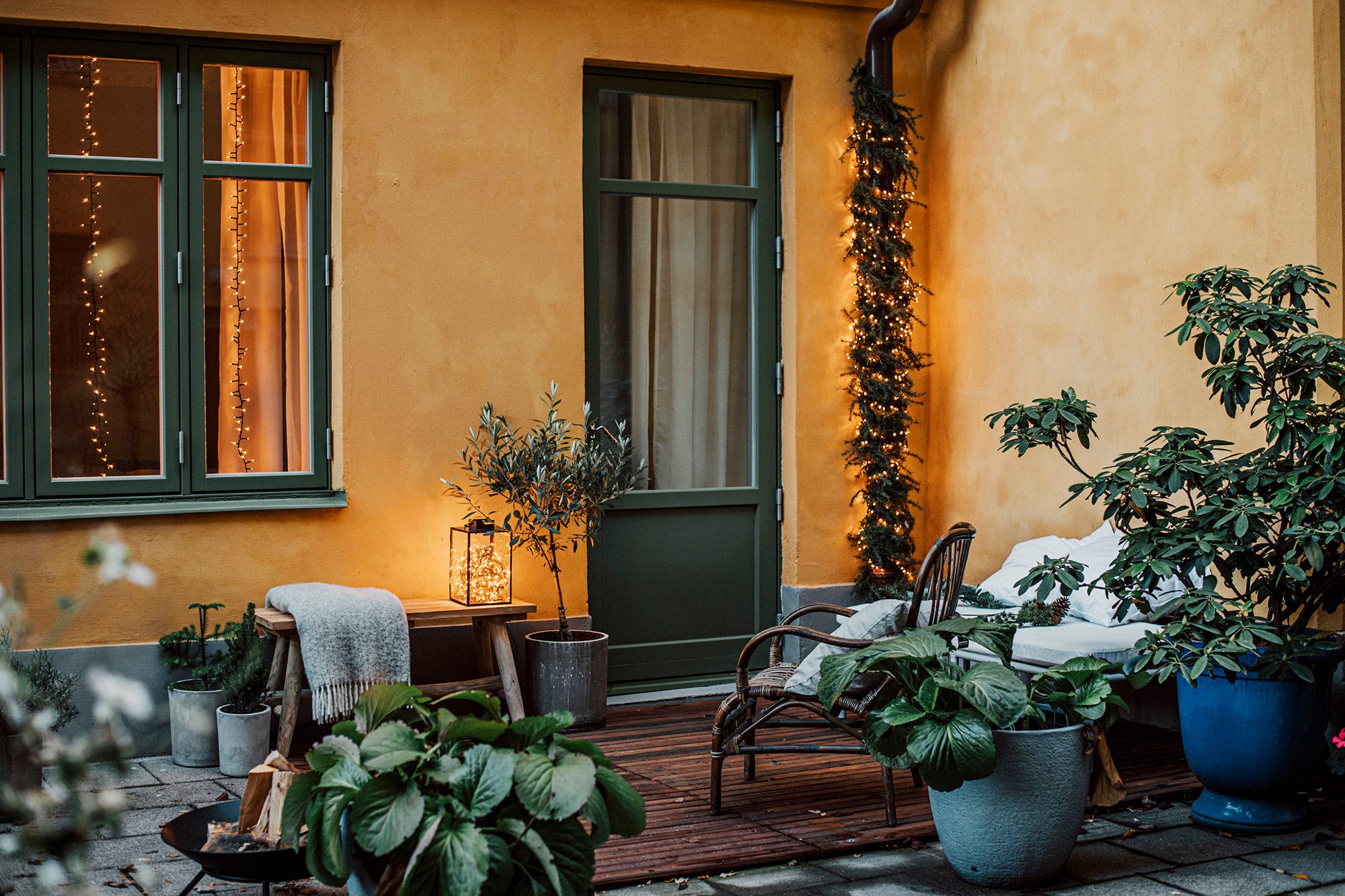 - To create a cozy outdoor space, I like to add some winter greens like small Christmas trees and a green garland to frame a window or patio with. Outdoor lights are key! Strings of light do make all the difference. Lanterns and candle holders set the mood and give the outdoor space a warm welcoming feel. One can also use outdoor LED-candles to replace candles with.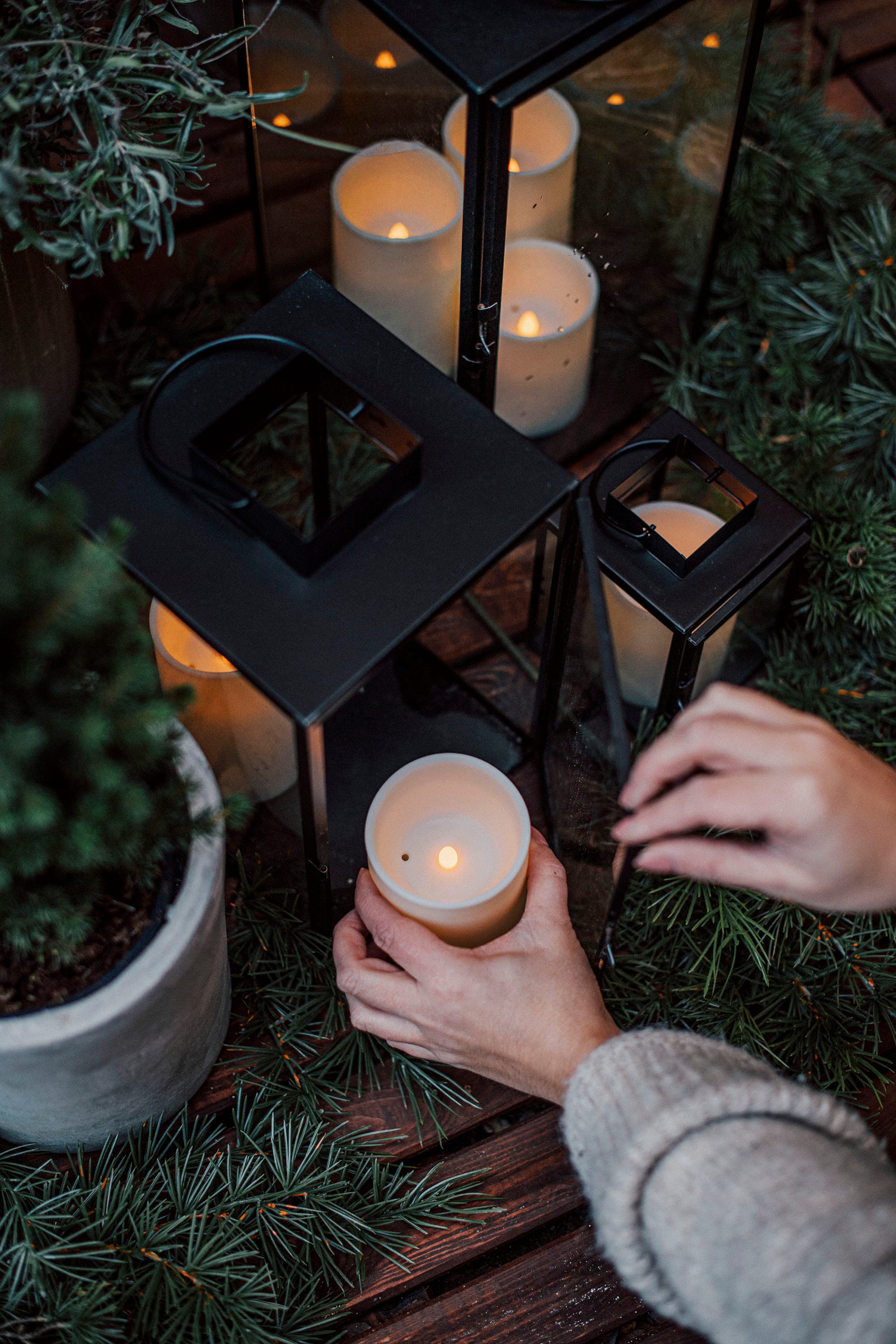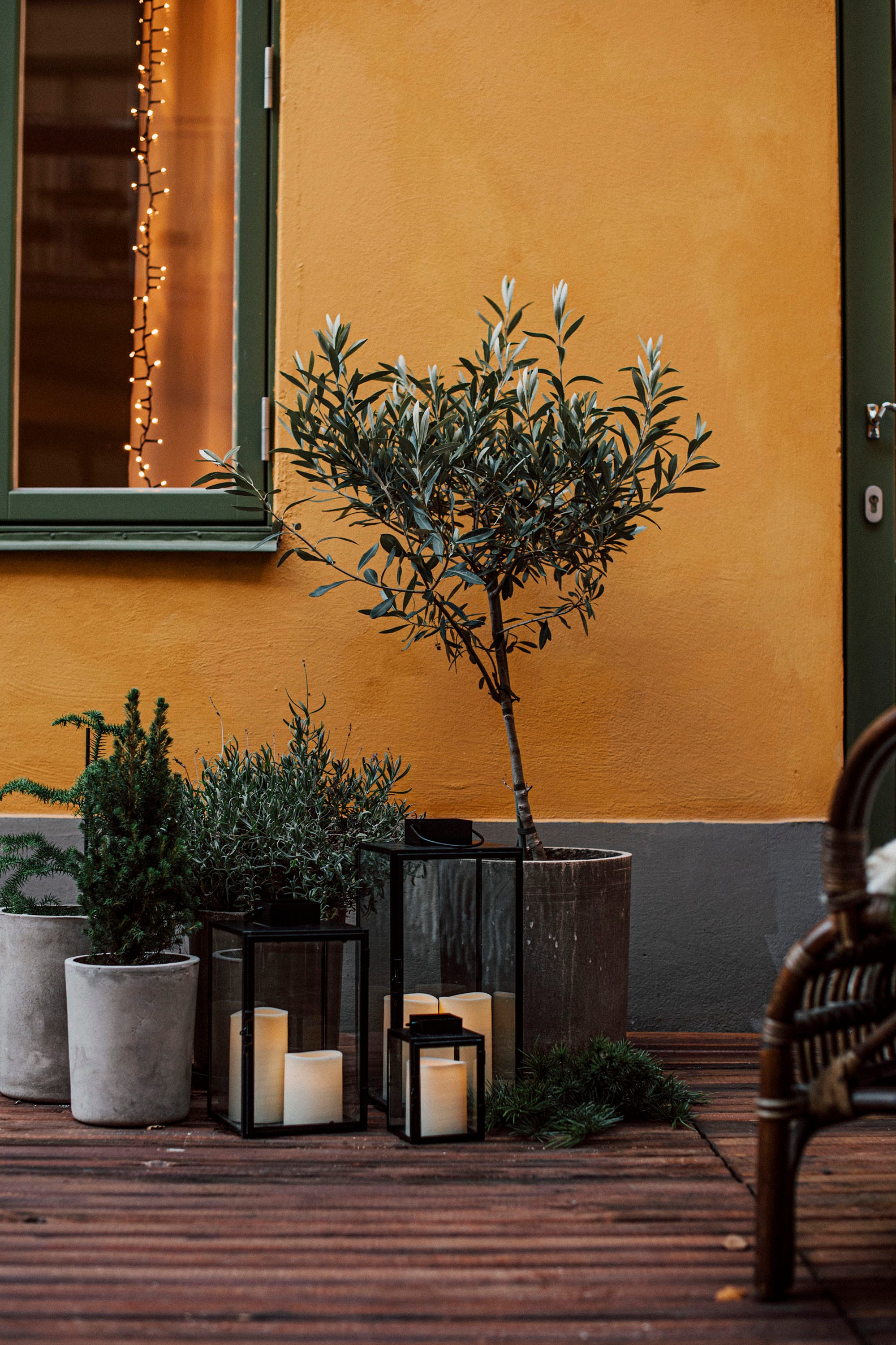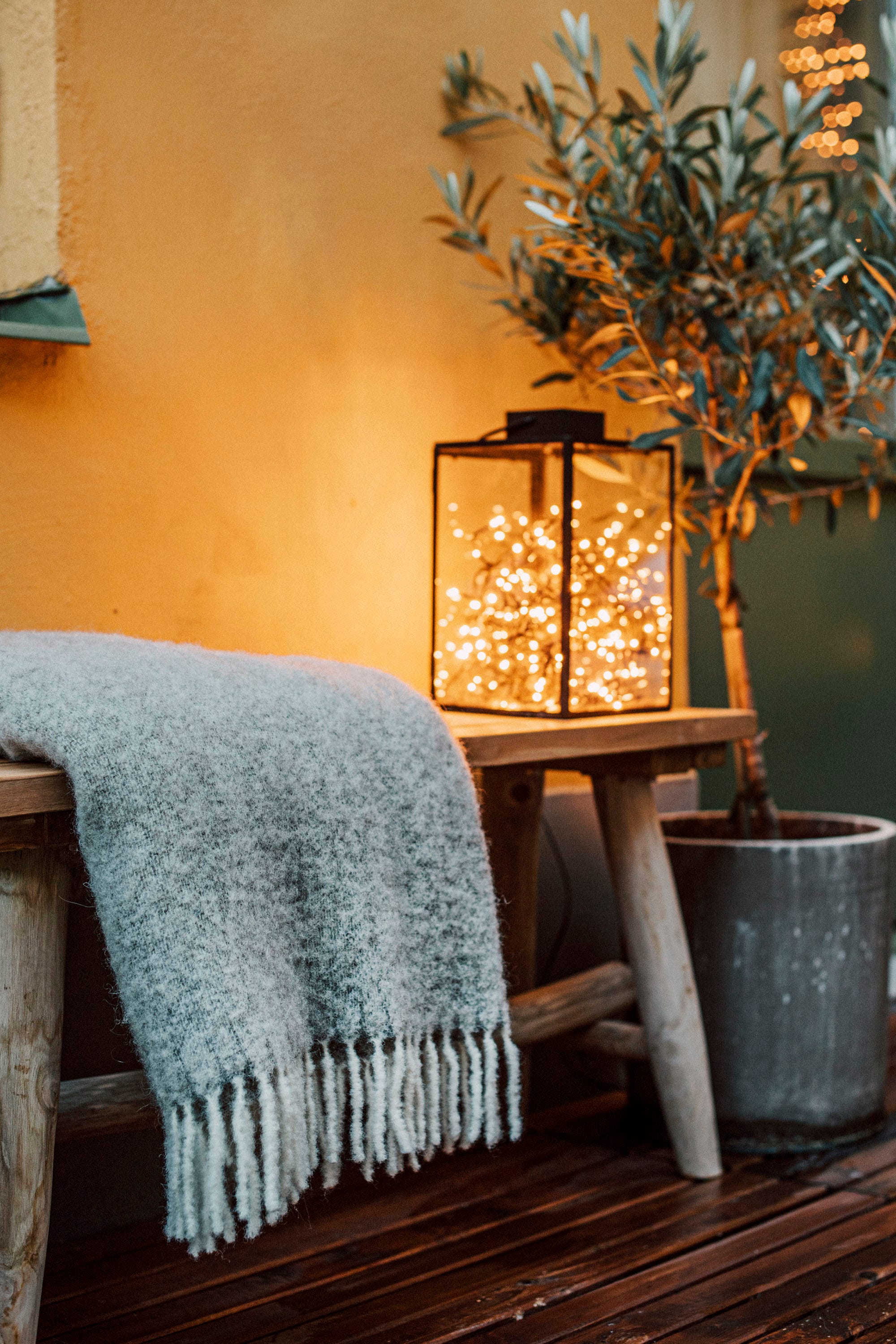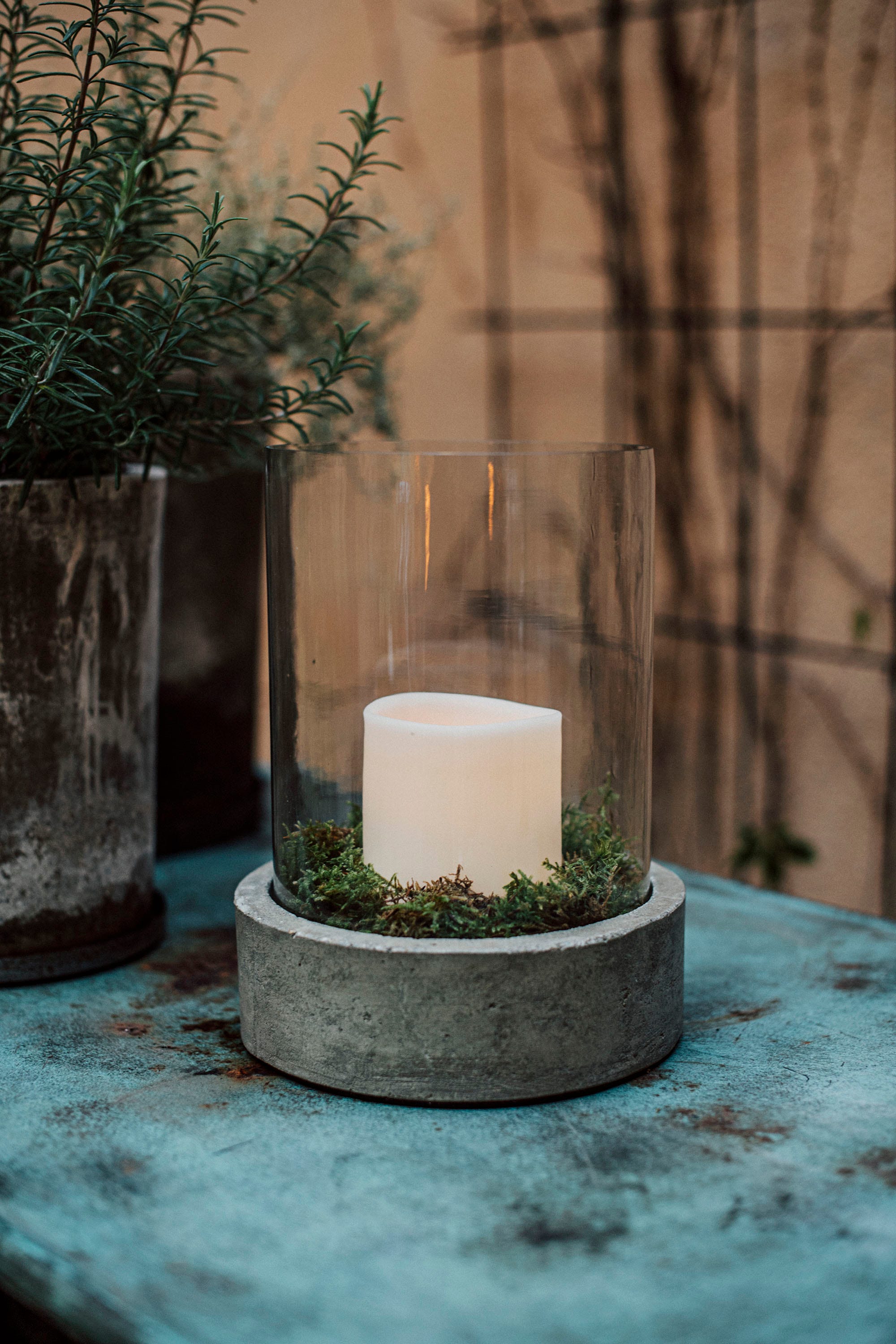 What are you personally looking forward to the most about Christmas?
- I truly love everything about Christmas! I especially enjoy all the preparations; Christmas baking, buying hyacinths, the special gift wrapping, the extra nice table settings, to prepare for Glögg parties and to light as many candles as possible!
The scent of hyacinths is very much associated with Christmas for me so I can't imagine a Christmas without them. And not without a Christmas star in the window either!
"Imagine to sip on a steaming hot apple cider listening to the crackling fire"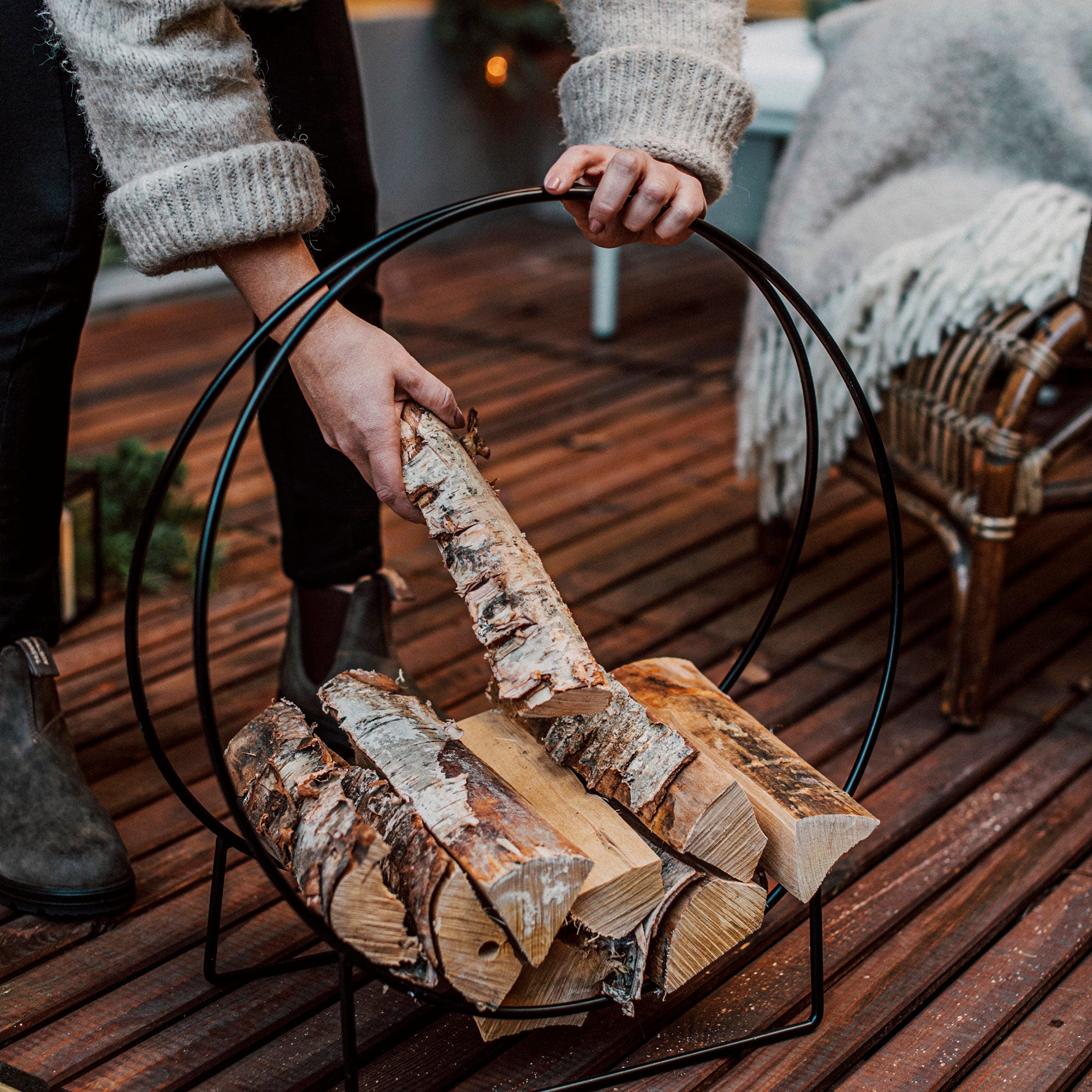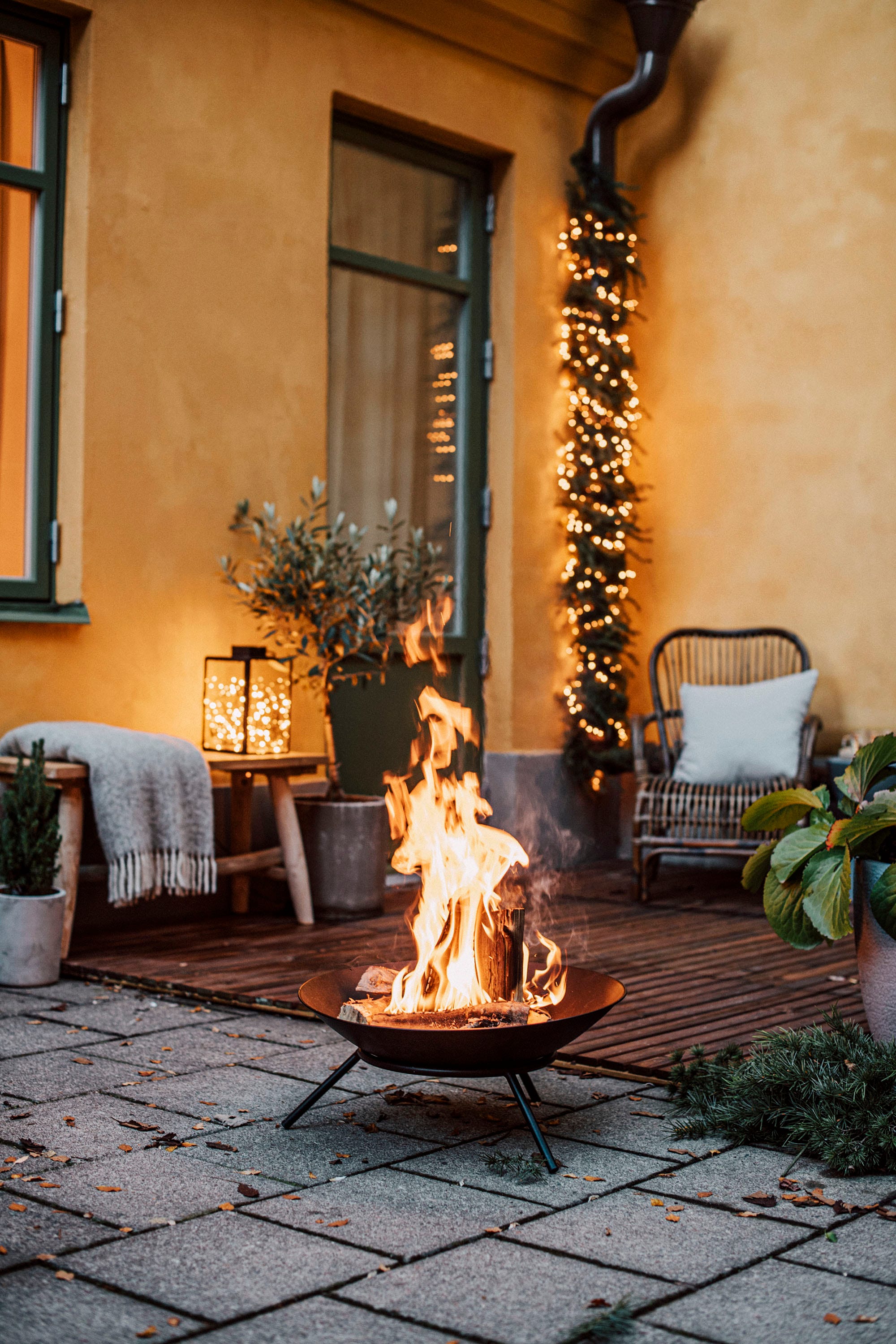 I think it is important not to neglect the outdoor space just because of the colder weather. There is so much one can do to keep it cozy during the winter as well. Winter green plants liven things up. Make sure to use frost resistant flower pots! Add an extra light string to make the garden light up. Use lanterns and warm and cozy wool plaids for the seating area. A firepit is the ultimate dream, imagine to sip on a steaming hot apple cider listening to the crackling fire.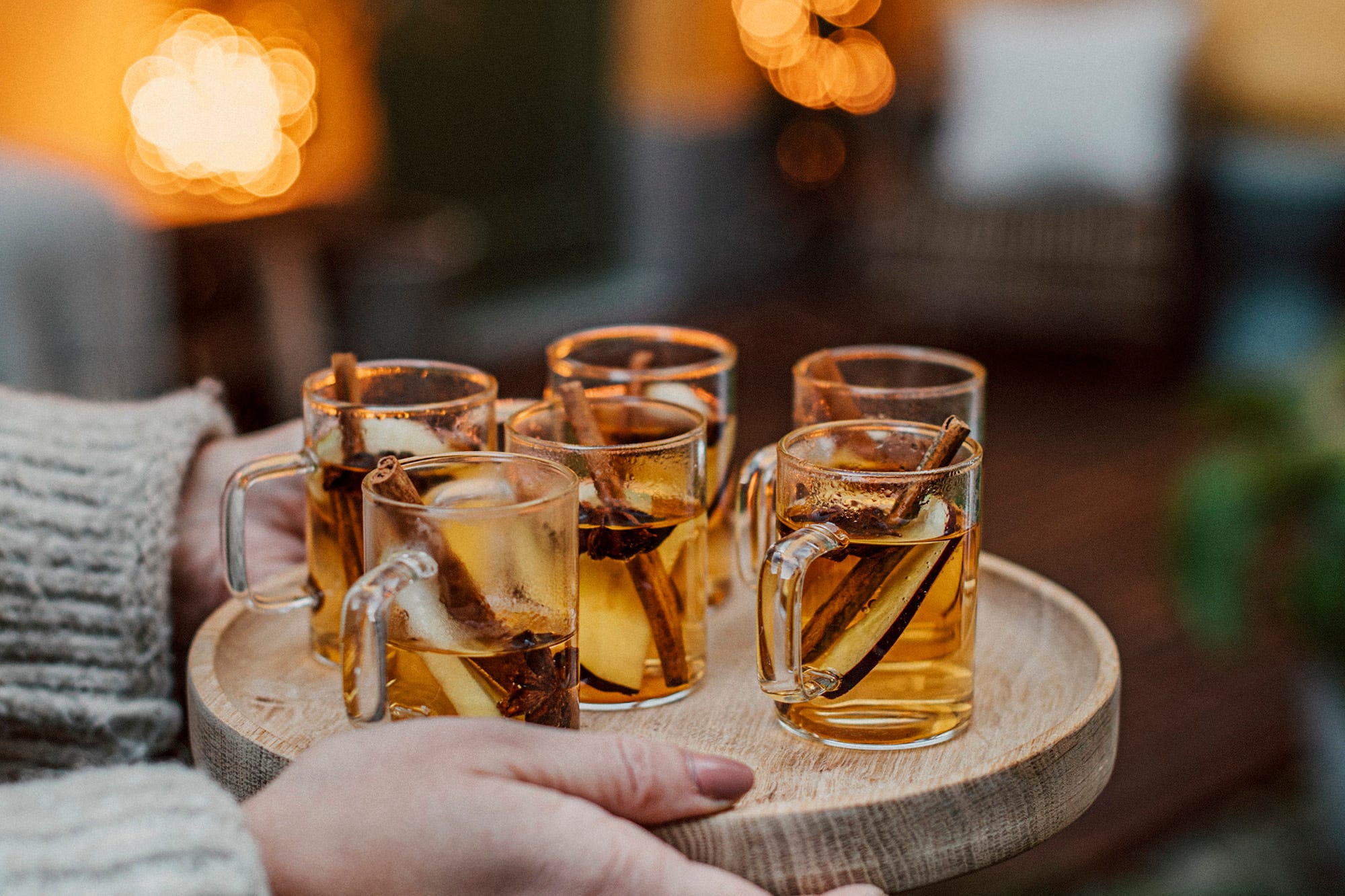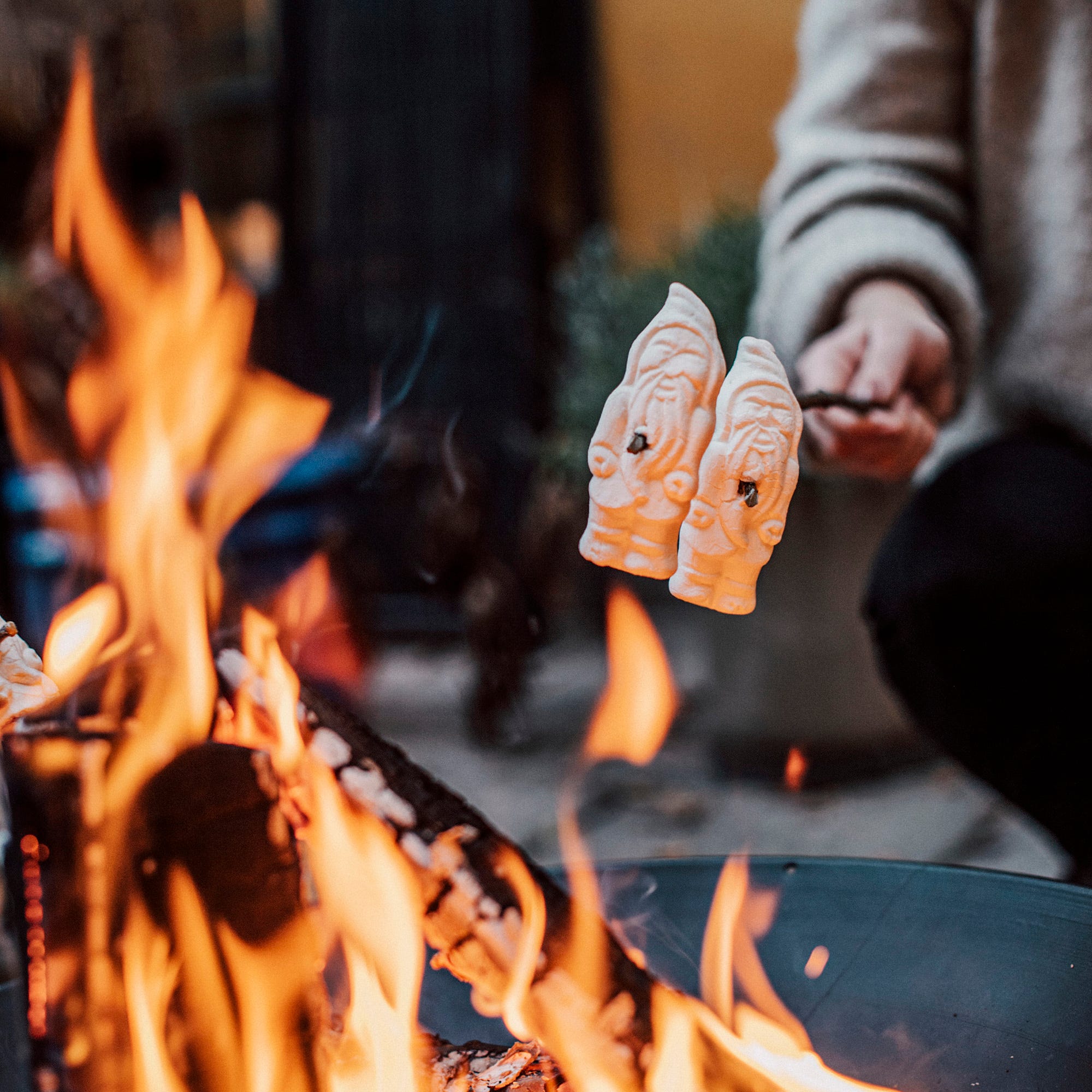 What are your 3 personal favorites from Granit's Christmas collection?
The wreath! I can't think of anything more welcoming than a nice wreath on the front door. I love the fact that everyone can craft their own personal wreath just adding whatever they prefer.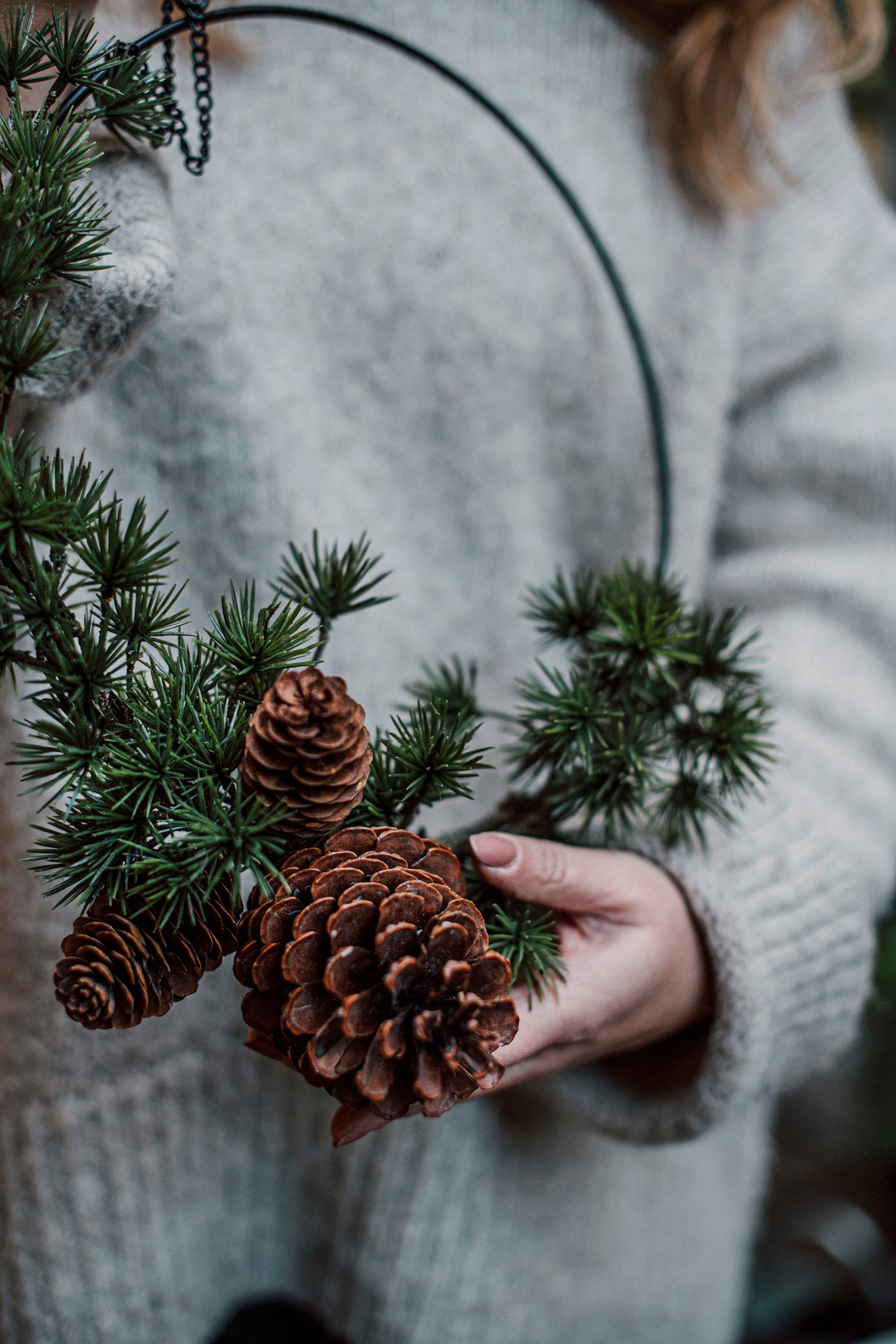 Christmas star Maja – a magical Christmas paper star in a beautiful hue of grey. I adore this kind of 3D-star. If one has a larger window I think a larger paper star will make a better impact.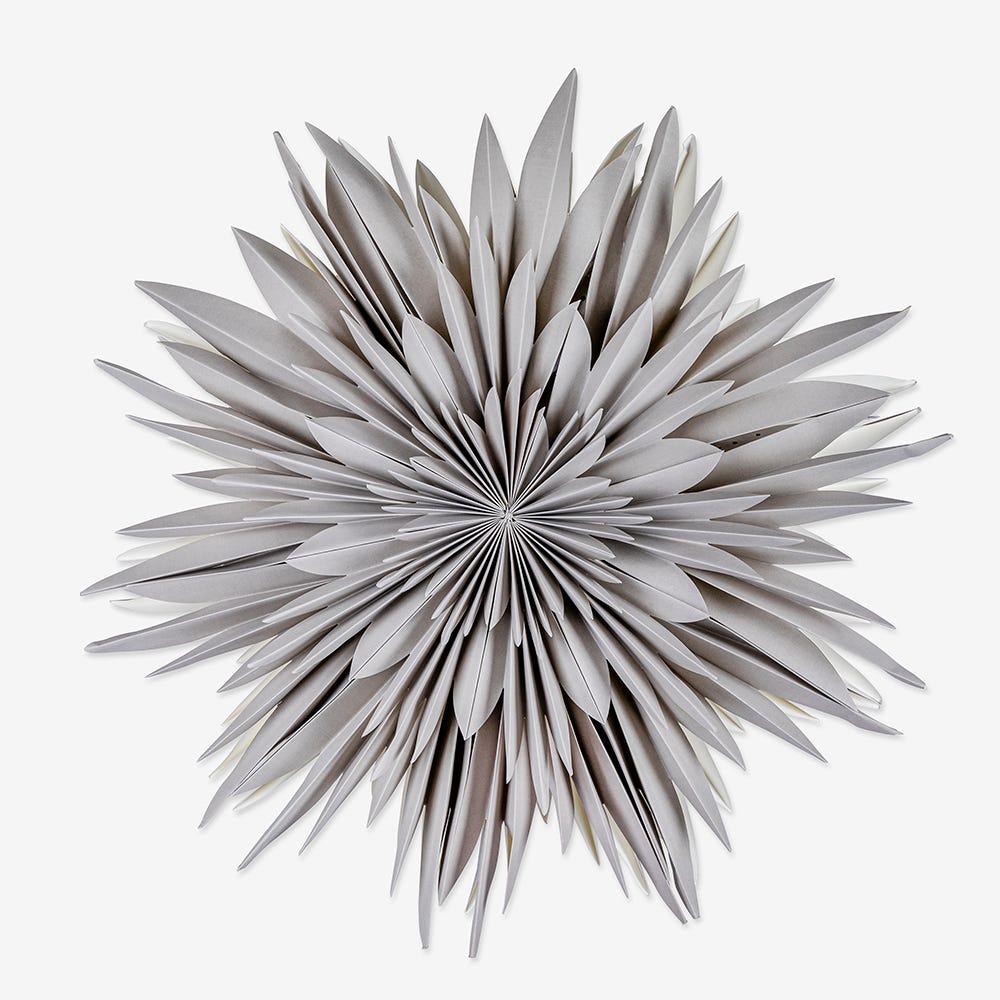 String light Cluster, the most beautiful string light! Hundreds of glimmering lights that one can adjust. It will light up the darkest winter days in a magical and welcoming way.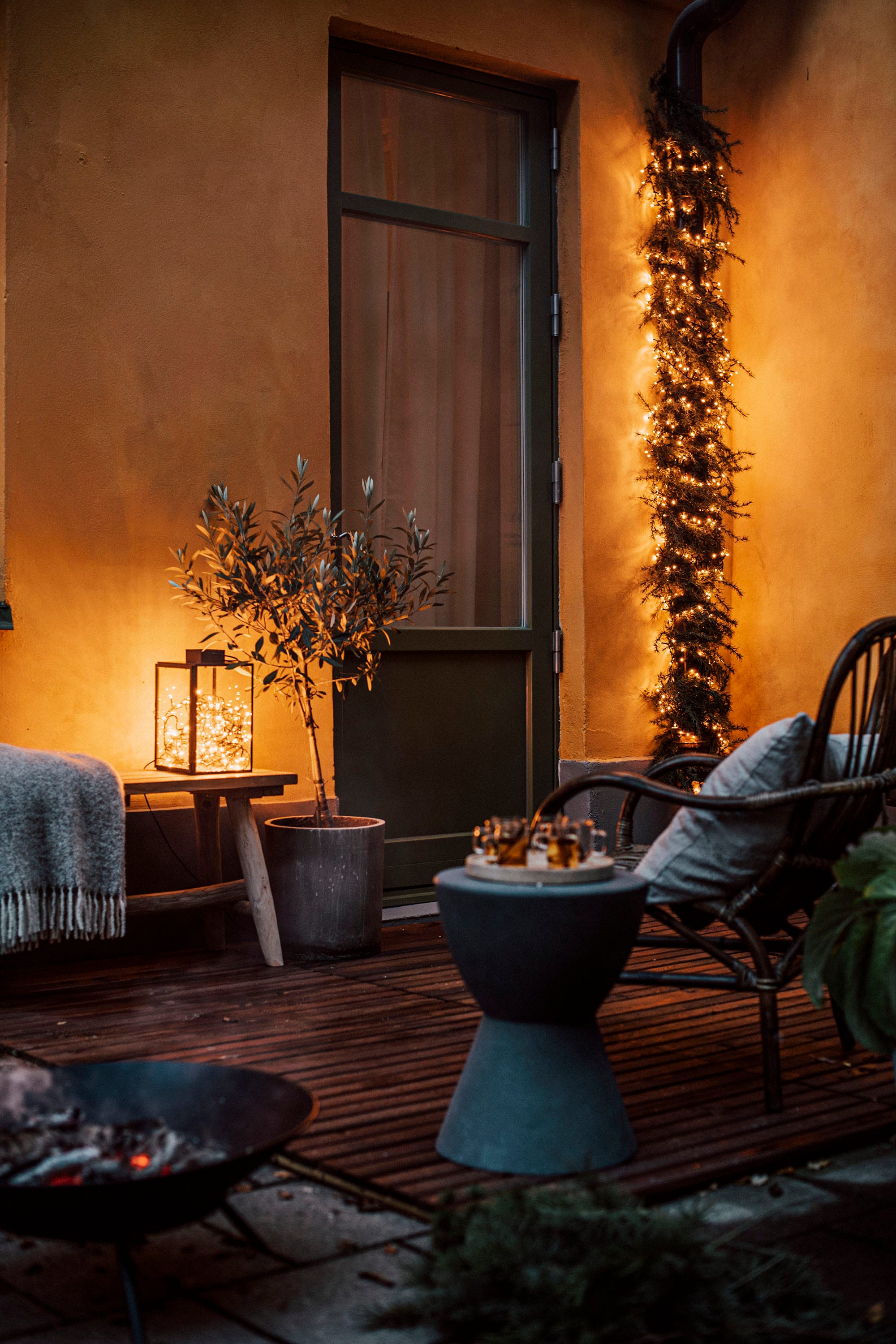 Do you have a Granit Classic at your place that you find timeless?
- Our linen cushion covers! I love that they are etxra large and available in so many different colors. I like to switch colors accordingly to the season and my mood.
5 quick questions on Christmas:
Real or fake Christmas tree - Absolutely real!
Classic green/red or monochrome color scheme - Natural hues but with a touch of red
To give or to receive - Both!
Simplistic or All in - All in!
When is Christmas over? - Right after New Year's since I start early
Finally, a big thank you for letting us come see you in your new home, a truly magical place!
- Thank you, it was nice to have you here!
DIY - create your own wreath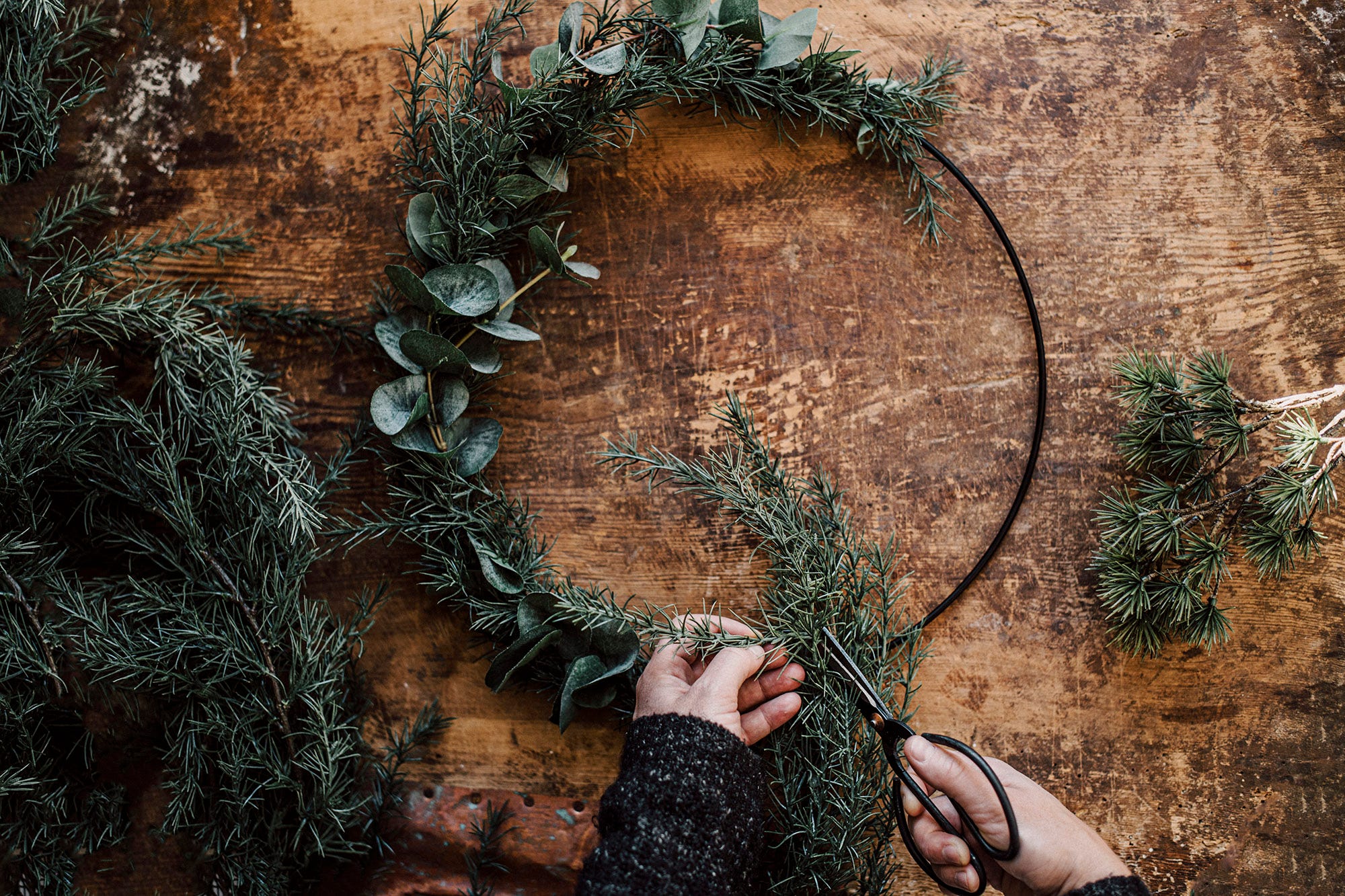 We decorated the door at Sanna's place with a homemade wreath. We used artificial plants and natural pine cones. Natural fir or twigs can of course be used as well!
Make a wreath in 5 minutes!
Sometimes it's OK to use shortcuts! We are not judging, whatever works for you. We used artificial plants and cut them into smaller pieces. This way the wreath can be used for many years and will withstand the weather.
If you prefer to use real plants there are endless combinations you can make using twigs, branches, fir, leaves and much more. You could also use a nice ribbon to tie the wreath or put Christmas ornaments on it, then it might be better to keep it inside where it won't get wet.
Our metal decoration rings are available in two sizes and they have a small loop at the top so they are easy to hang.
You will need:
Metal decoration ring
Floral wire
A good pair of scissors or a wire cutter
Evergreen plants or other material you prefer
Decoration items (like pine cones or Christmas ornaments)
Something to hang the wreath with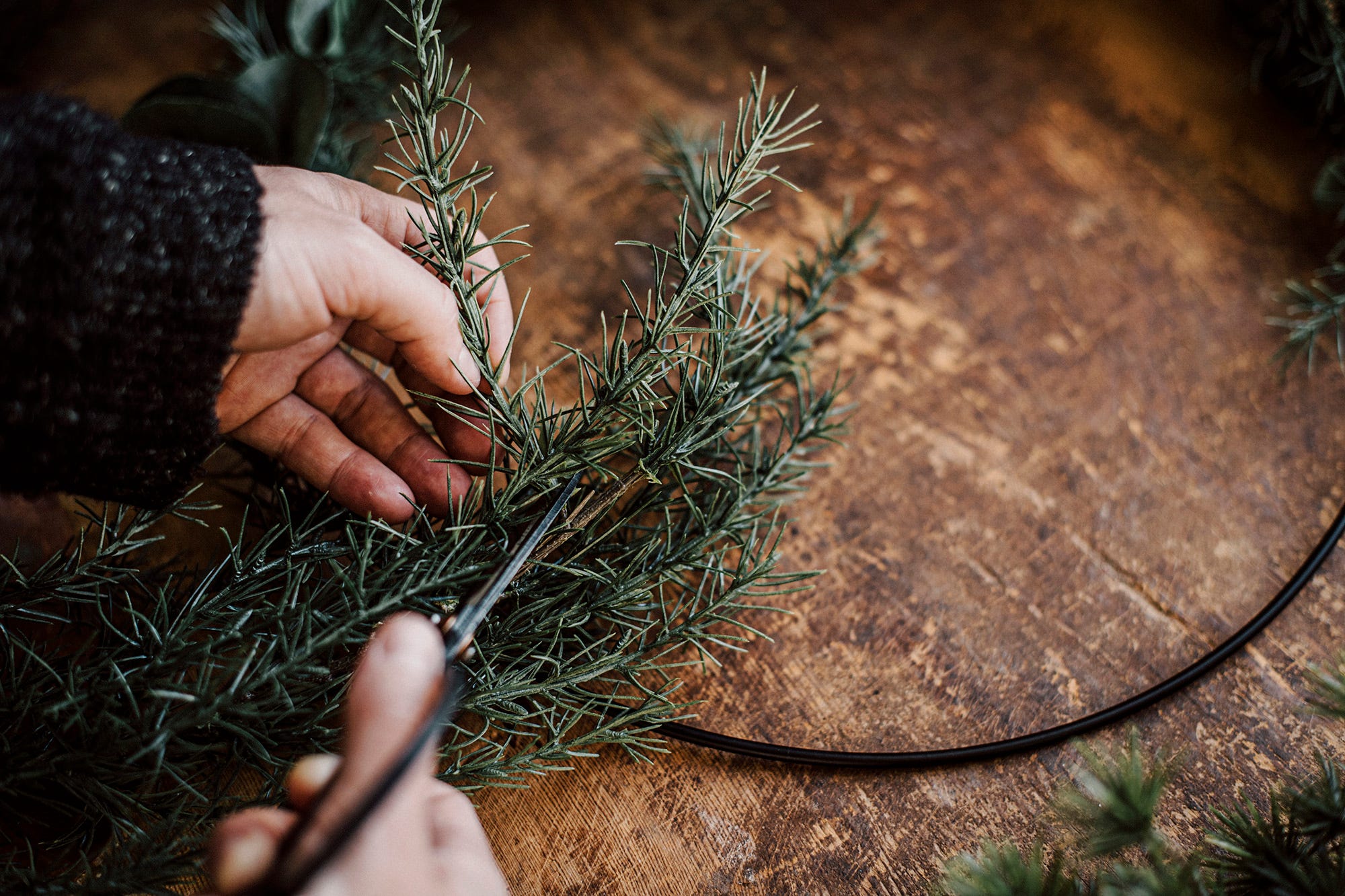 Start off by cutting your plats into smaller pieces. Cluster them into bunches and attach them to the base of the wreath (the metal ring) with wire.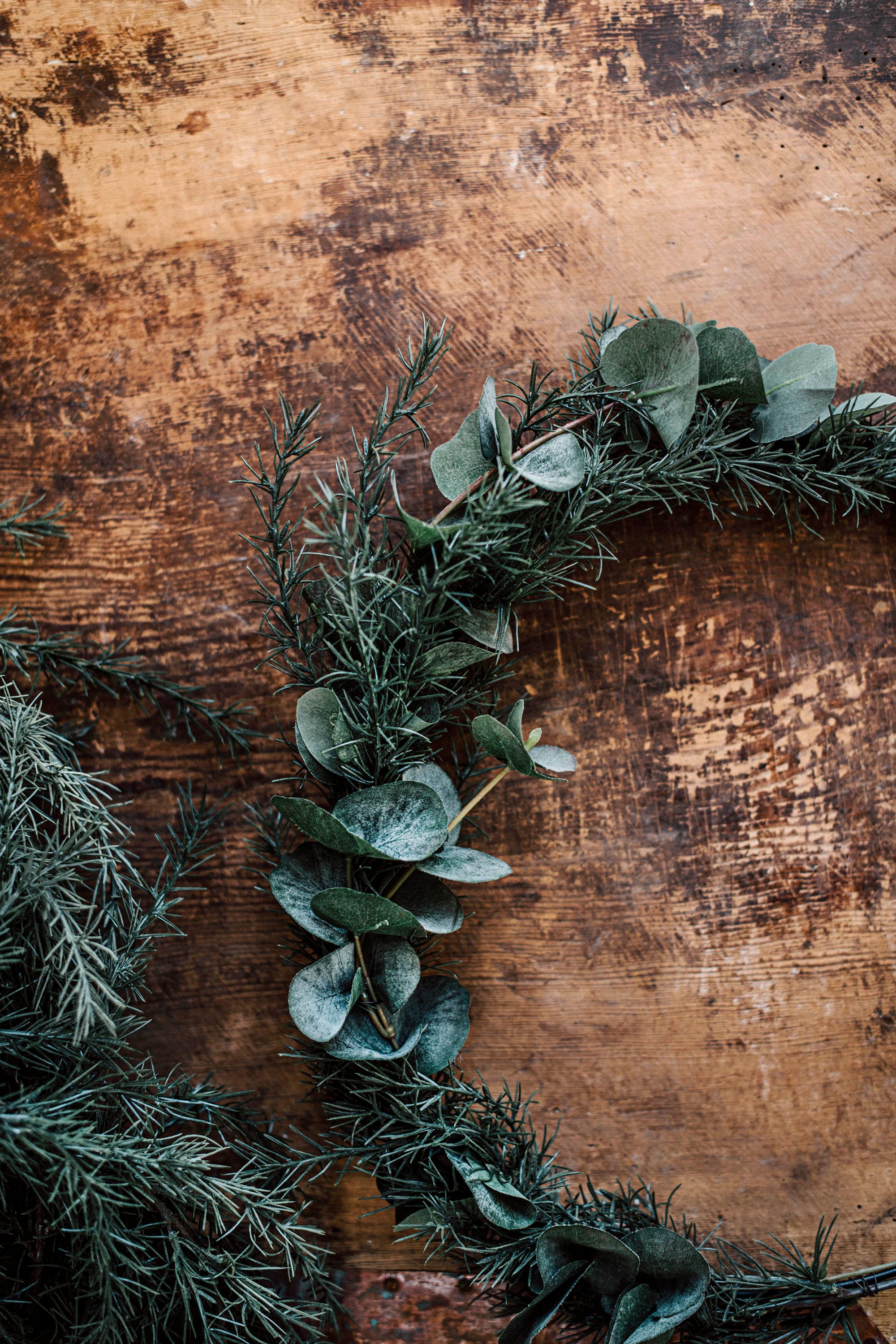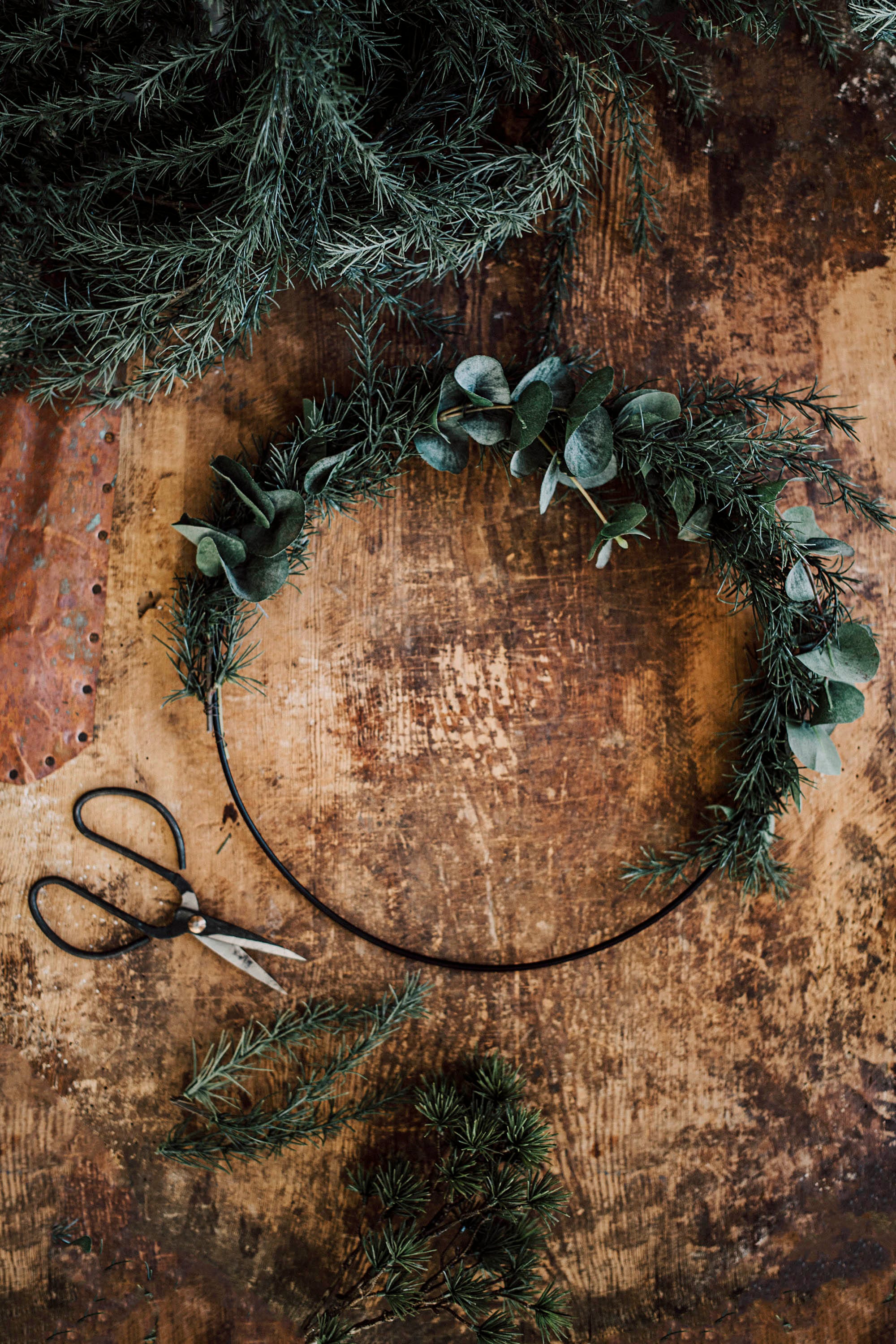 The wreath is done when you feel pleased. You either fill the whole ring or leave a part undone for a graceful look.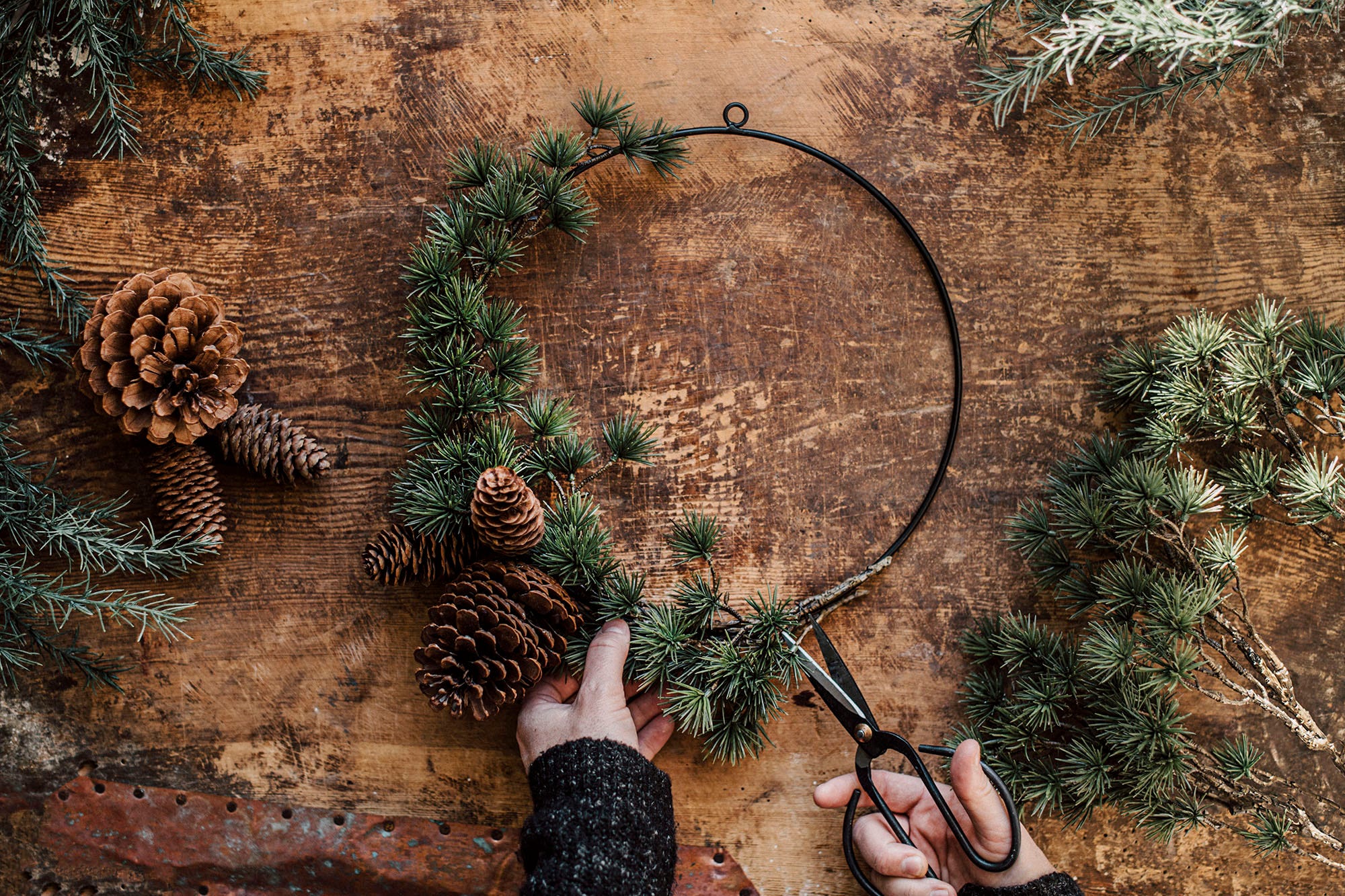 For this wreath we mixed artificial sprigs of lark with natural pine cones.
We hope to have inspired you into crafting your own wreath! Please tag us @Granit #Granitway on social media with images of your wreaths that you have made with material from Granit.
Don't miss our next post where we will share a traditional recipe for swedish Mulled wine!
Granit's design philosophy is about sustainability for the future. Inspiring function is the brick and mortar during the design process, smart solutions and multifunctional products for the everyday life. Our products are made to inspire creativity and to simplify your life, to give you more time to live.