Posted:
2021-10-20 05:41:00
Meet the staff! Christmas is around the corner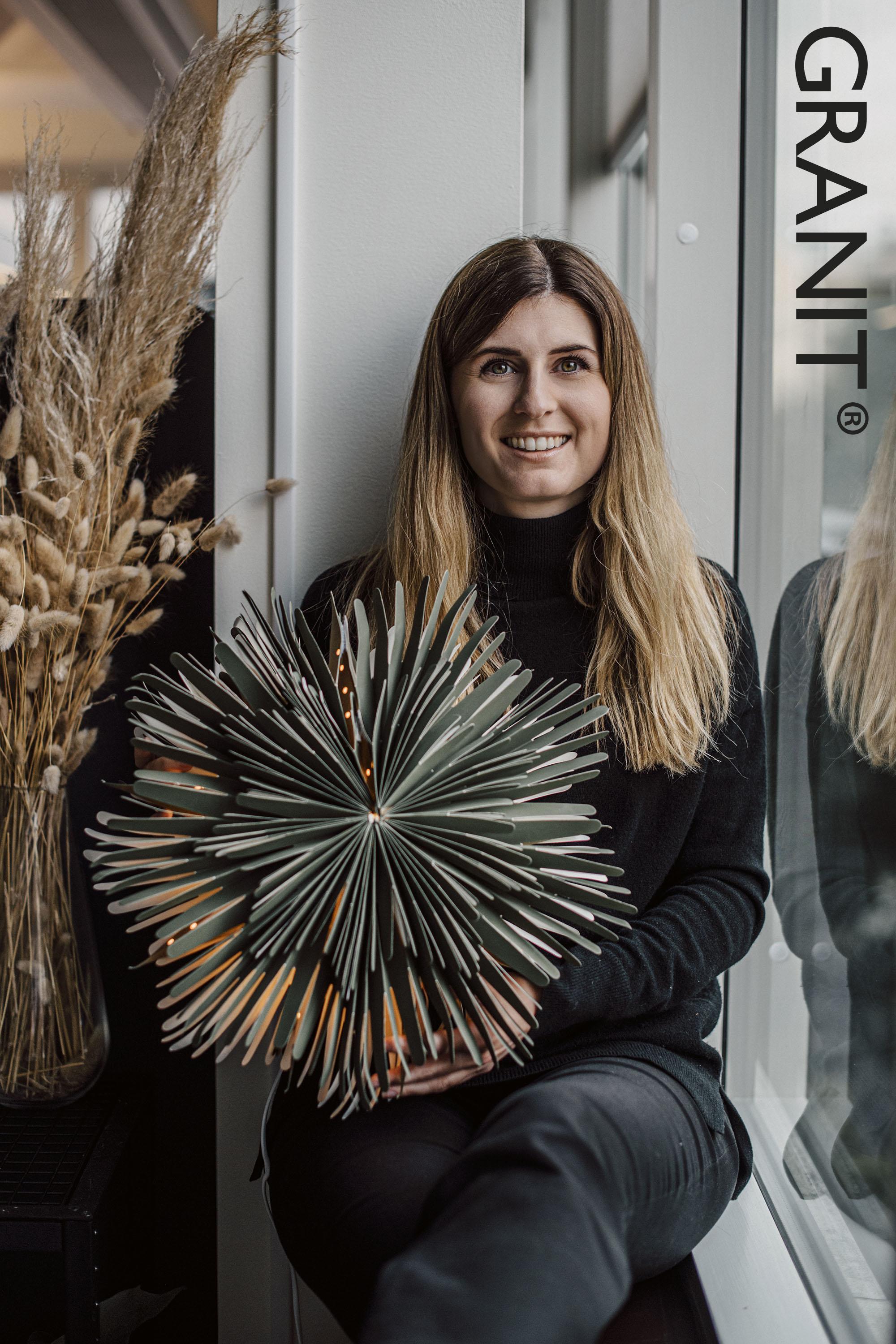 With Christmas around the corner we met up with our Senior buyer Caroline Bojic. As a team member of the purchment department of Granit she is responsible for developing parts of our Christmas assortment. At Granit we enthusiastically look forward to celebrate and enjoy each special moment that builds up to Christmas. We look forward to make up for lost time with our loved ones and put extra much effort into creating a warm and loving atmosphere.
Hi there Caroline, tell us more about your role and your background.
- I have, like many of my closest colleges, a background in the fashion industry. I have been at GRANIT for exactly one year now and my areas are Lighting, Kitchen, Deli and Garden. I do purchases and product developments, from spices to lamps and outdoor furniture.
I heard that you are longing for Christmas, what are you looking forward to the most?
- To decorate at home, Christmas baking, to have Christmas drinks, to do some creative gift wrapping and to go to the theatre. "A Christmas Carol" by Charles Dickens is my personal favorite.
Do you think that Christmas will be different this year?
- Yes, I think so. Last year at lot of people chose to see their friends and family from a safe distance outside. The interest for outdoor decorations like fire baskets and light strings grew rapidly. I think that this year, now that more people are vaccinated and the restrictions (in Sweden) are eased, families will spend time together indoors again. I definitely think that the wish to spend quality time together is higher and the demand for interior decorations is overall higher. We all look forward to a festive season with a warmth and cozy atmosphere.
What are your favorite tips on how to create that extra cozy Christmas atmosphere?
- I bring out my wool blankets, fake wool fur plaids and decorate my home with electric candelabras. I hang a Christmas paper star in my window. I also love candles, I go through quite a large number of candles this season! As an alternative one could use our authentic LED candles. They have a built-in timer which is great.
In addition to this I go all in with flowers for Christmas. Hyacinths, green plants and freshly cut flowers. A large bouquet of dark red carnation is a must for me for Christmas!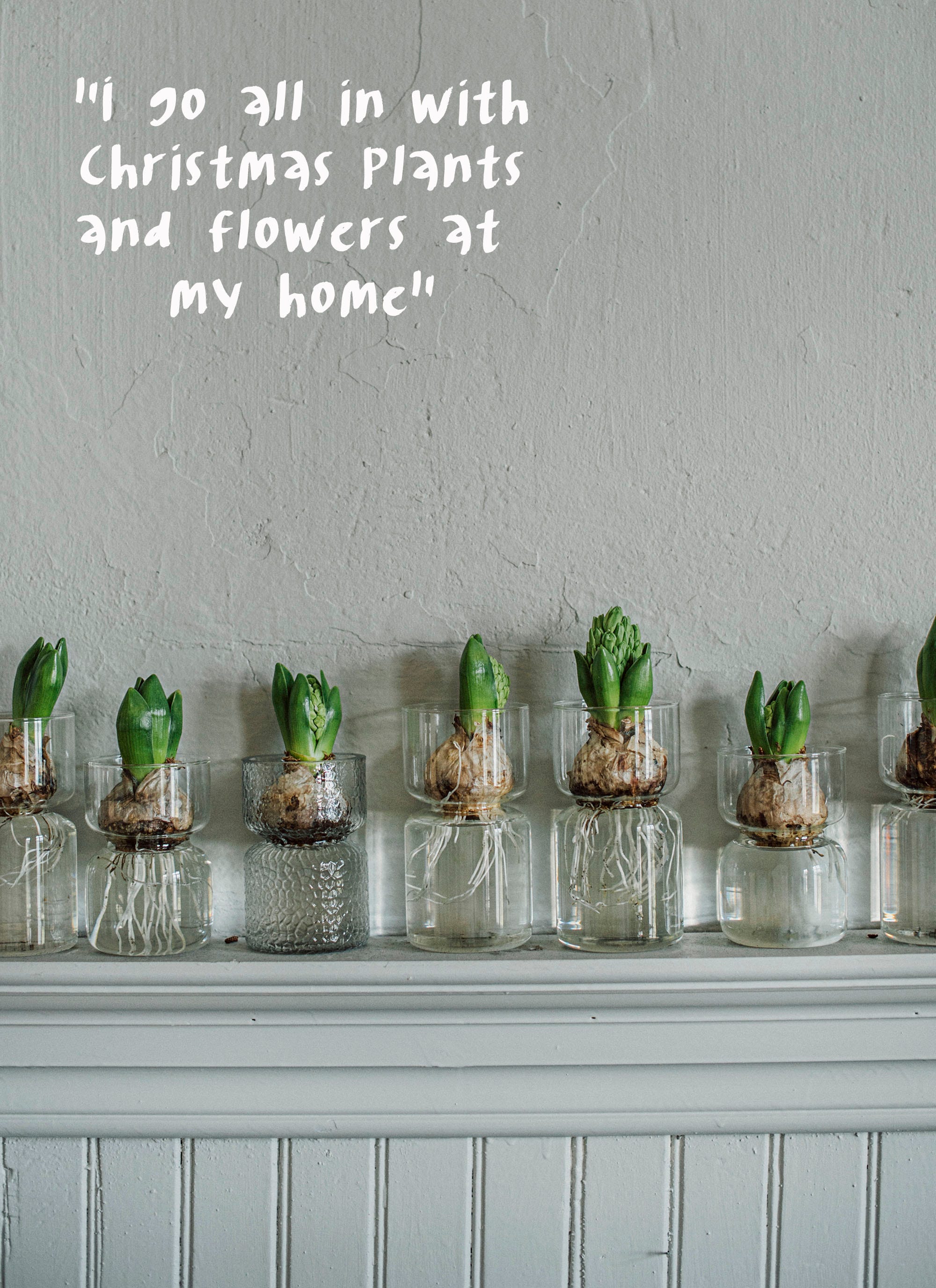 Do you have any tips when it comes to festive table settings as responsible for buying details for Kitchen and Deli at Granit?
- I really love festive table settings for both Christmas and New Year's! Dress your table with a nice tablecloth and use fabric table napkins, it makes a big difference. Use natural material like spruce twigs, pinecones, fir garlands and such. You could also decorate the table with a battery-operated light string and of course use Christmas tree decorations on the table as well.
For New Year's I love to use eucalyptus or ivy. I like to place candle holders in groups rather than place them in a single row, it makes a nice impact.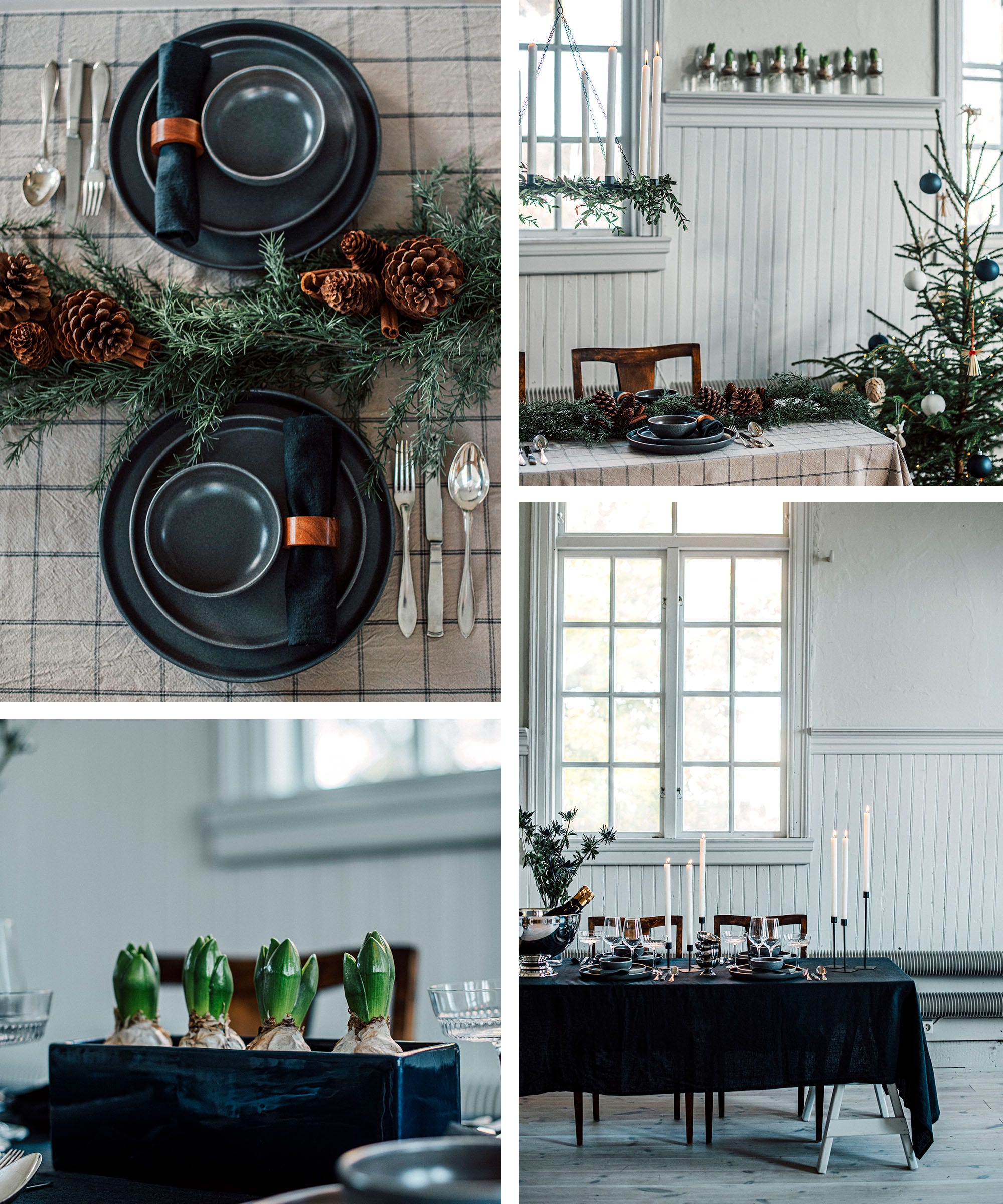 Do you see any specific interior trends for Christmas?
- I see a lot of darker hues of green, blue and red this year. Also, metal and traditional cast iron. For wood, there are both dark and lighter wood species. Jute is really big this year, it is a nice material for many different products like place mats, Christmas tree rugs and gift ribbons.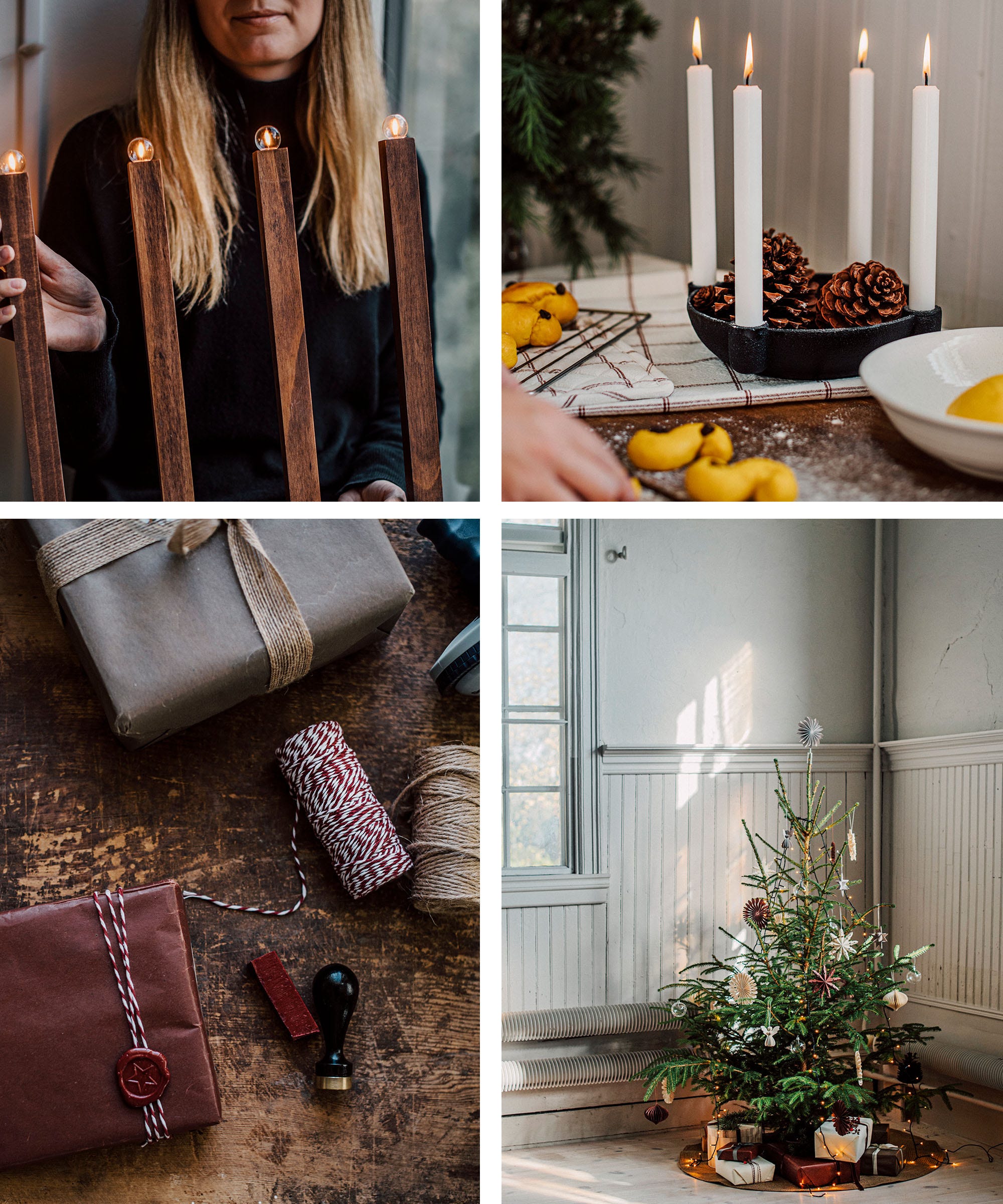 Are you able to reveal any incoming news within your department?
- Of course! We will launch a new color range of the popular Bruno Stoneware shortly. First out is a really nice beige color. It will look beautiful together with our new wine glasses that will arrive soon.
Your two personal favorites from Granit's Christmas collection?
- Most of our paper stars are made in a collaboration with Swedish company Watt & Veke and we are honored to have been granted to make our own Granit unique colors. We came up with our very own warm gray, dark red and green. The dark green and the grey paper stars are my absolute favorites! I also adore the new electric LED candelabra in stained wood. I took part in developing it together with Swedish brand Konstsmide. This darker version is also a unique collaboration only available at Granit.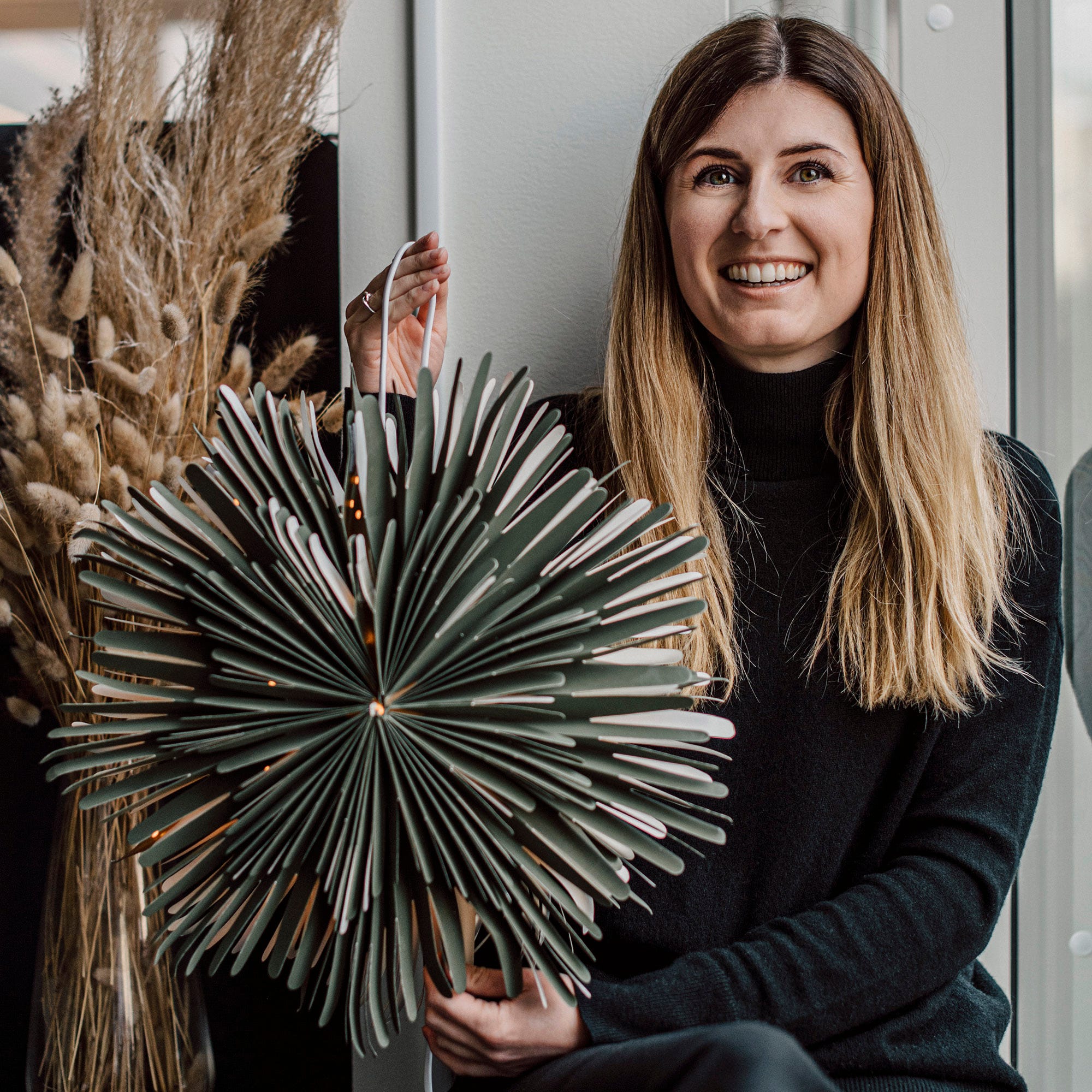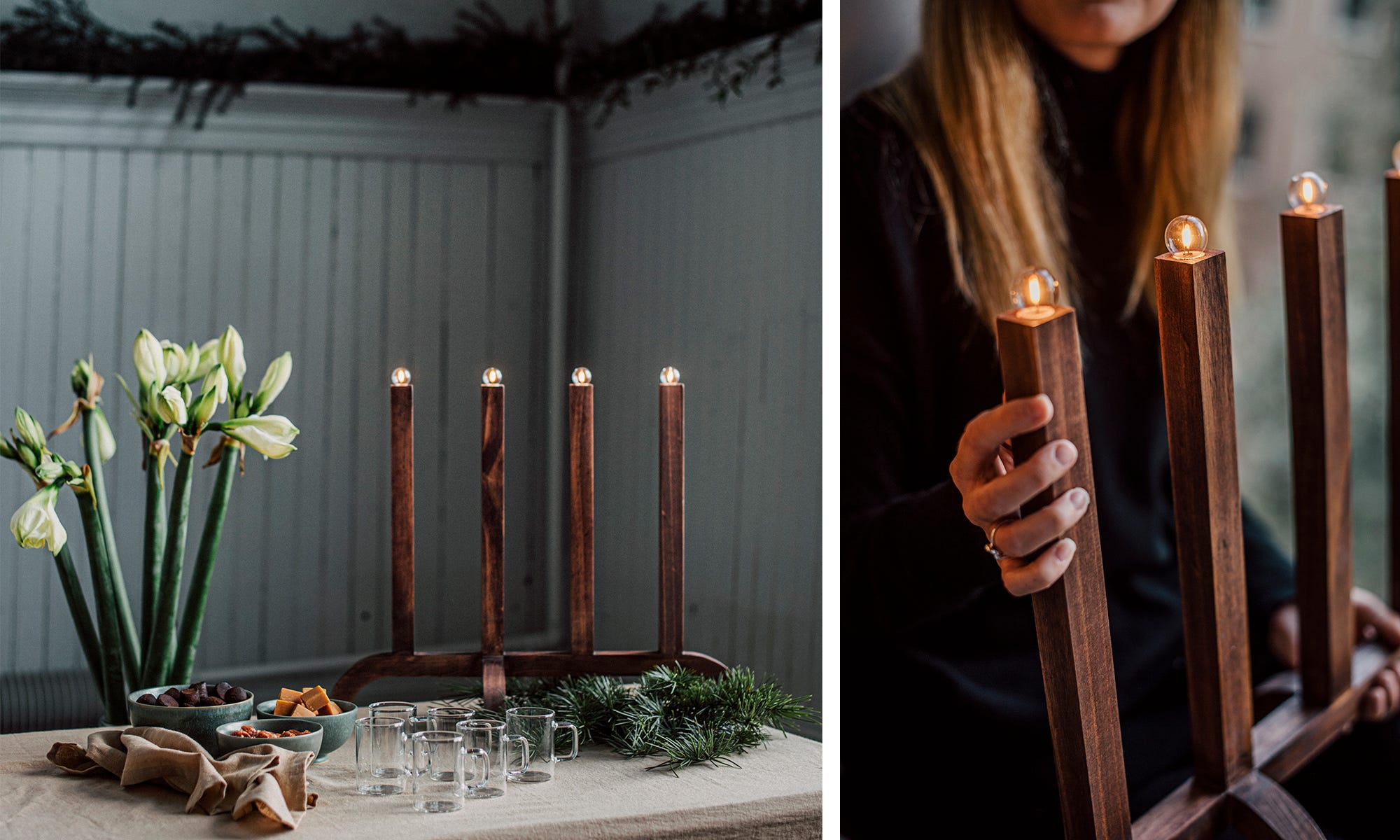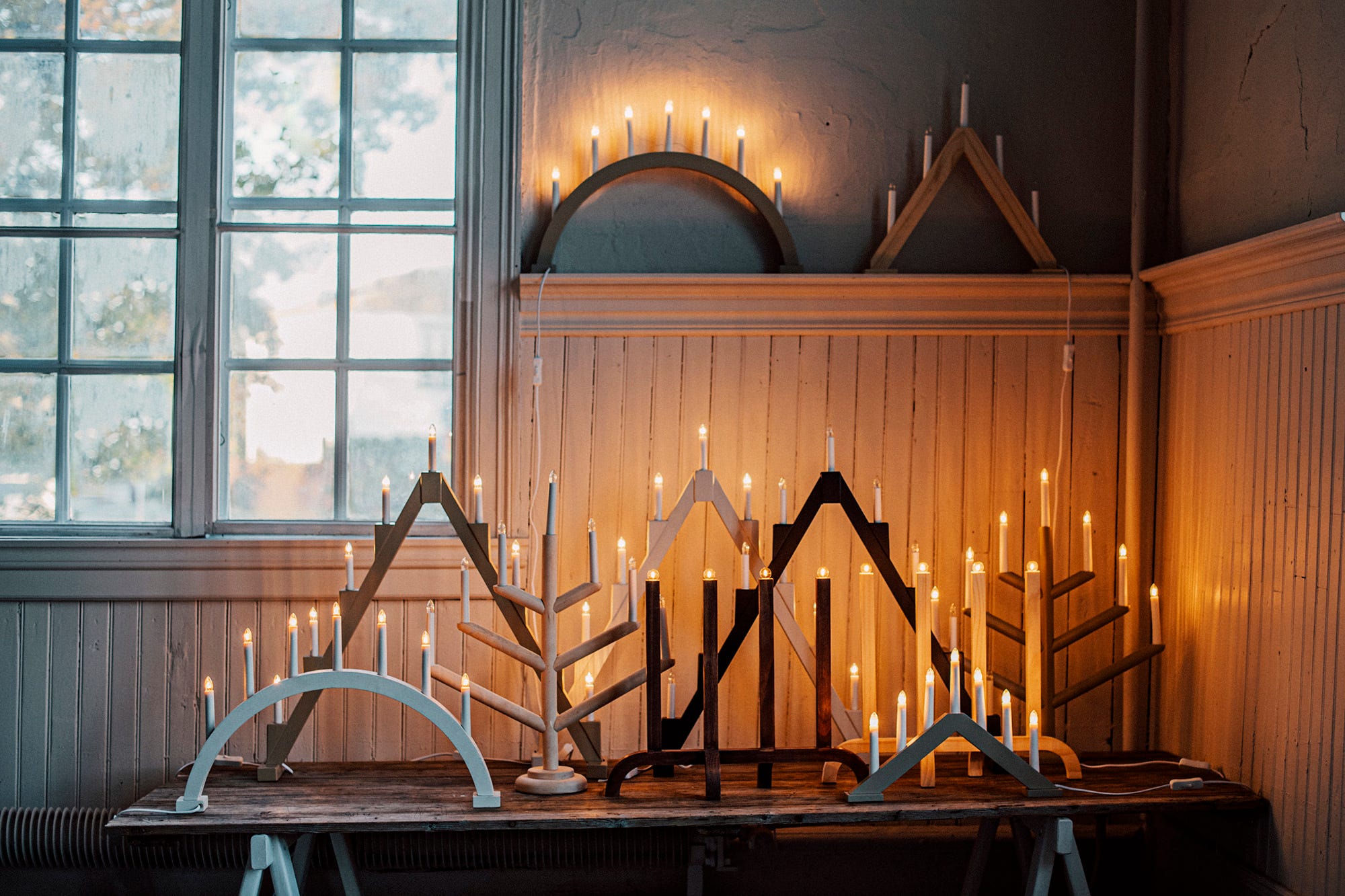 A Granit classic that you find timeless and have in your home?
Besides the classic light strings, I would like to mention our concrete flower pots. They come in many sizes and are frost resistant which makes them perfect for indoor as well as outdoor use.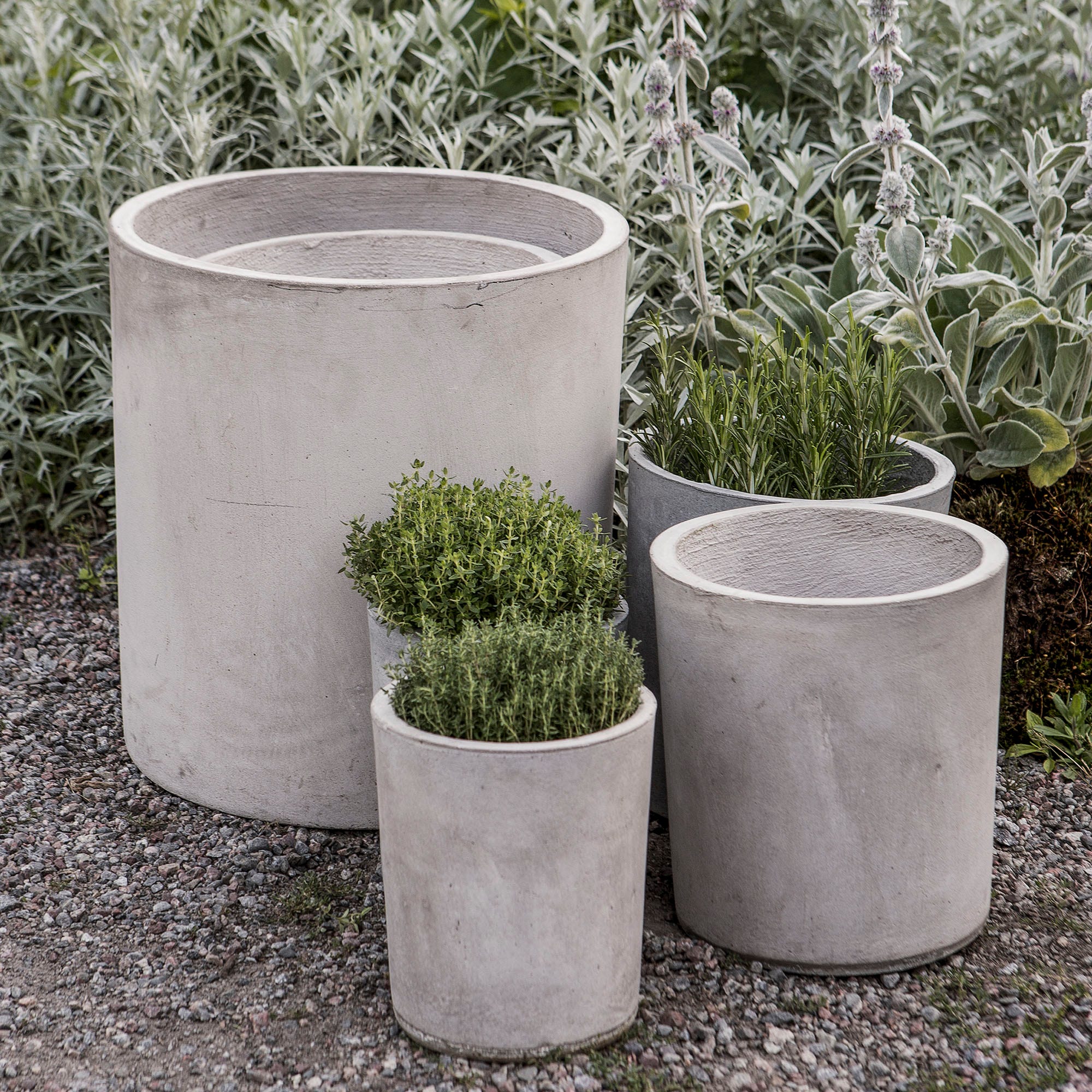 Finally, 5 quick ones about Christmas:
Real or fake Christmas tree – Real, in my case a smaller one for the table.
Classic green/red or monochrome color scheme - Green and red are some of my favorite colors so I decorate traditionally for Christmas
To give or to receive – To give
Simplistic or All in - All in
When is Christmas over? – Right after New Year's!
Thank you so much Caroline for sharing your thoughts and inspiration!
- You are welcome!
Look out for our next post, we'll check out the home of Visual Merchandiser Sanna and get some tips for outdoor decorations for winter!
Granit's design philosophy is about sustainability for the future. Inspiring function is the brick and mortar during the design process, smart solutions and multifunctional products for the everyday life. Our products are made to inspire creativity and to simplify your life, to give you more time to live.