Posted:
2022-11-09 09:12:00
Christmas crafts & going-away gifts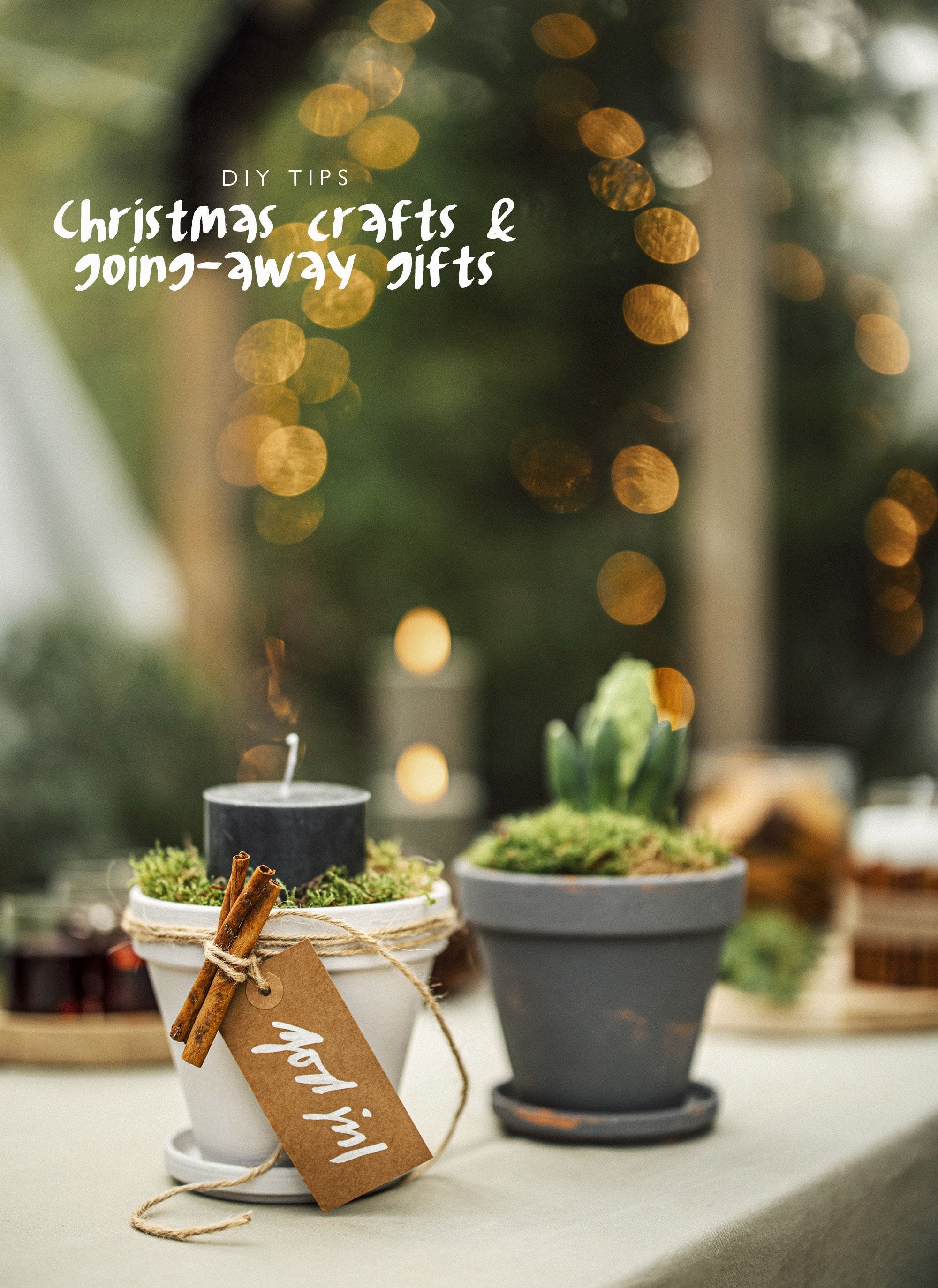 Advent celebrations and Christmas gatherings
The first Advent is around the corner and we advise you on how you can prepare a personal and lovely Christmas gathering. Take the opportunity to get together and do crafts together or let yourself be inspired for nice and simple go-away gifts that are perfect to bring to the host or hostess of Christmas. Here you will also find tips on how you can create a magical and cozy outdoor environment that invites you to get together in a nice, relaxed style.
The table in the greenhouse is set for Glöggmingel (traditional Swedish mulled wine and sweets) with family and friends. In an intimate environment with cozy and beautiful decor, the guests are the focus and it doesn't matter that it's a little crowded, it just gets cozier! A linen cloth on the table, soft throws and blankets add a cozy warmth. Decorate with fir or pine, cones and natural materials. Strings of lights, candles and Christmas flowers make the Christmas decor complete.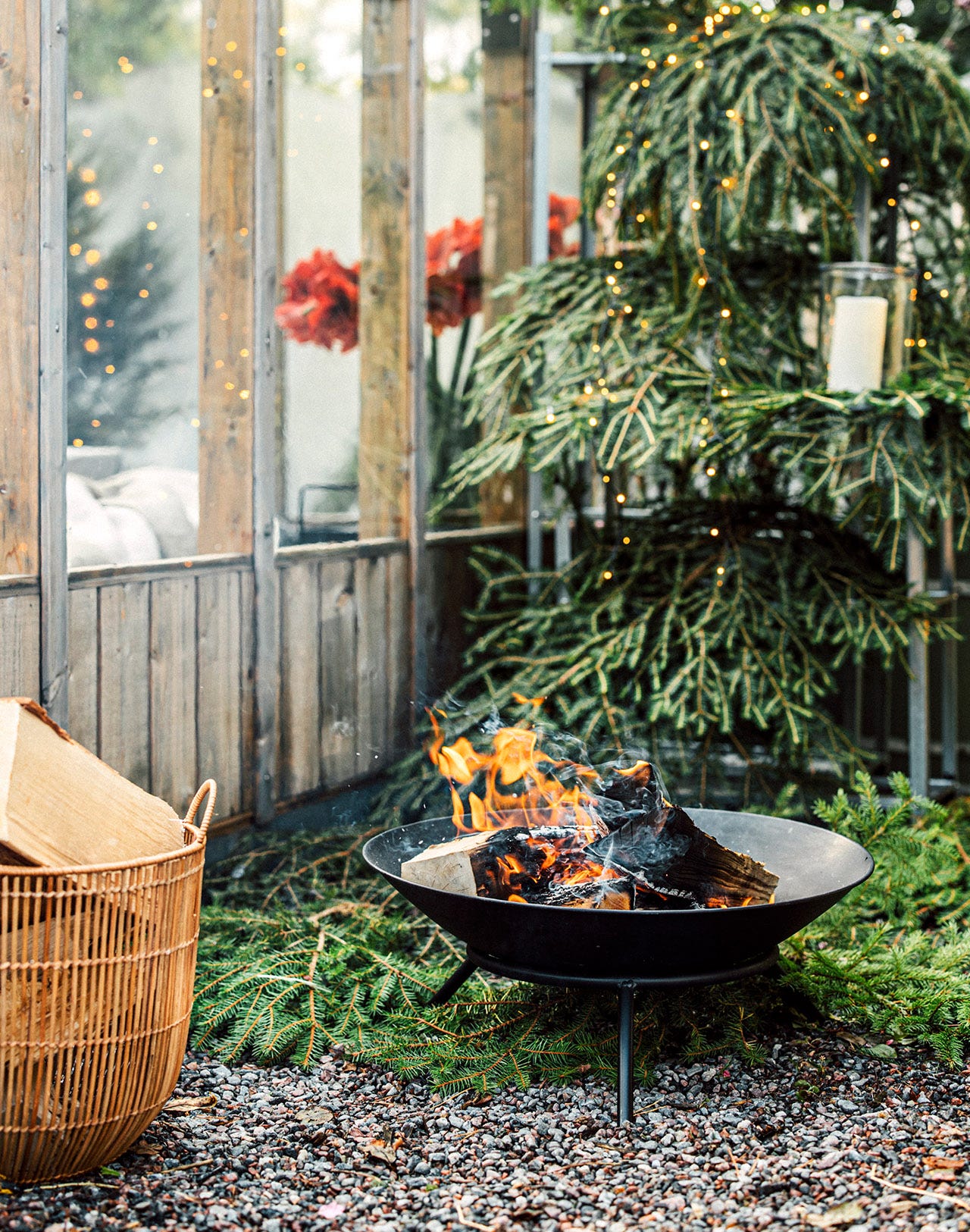 A crackling fire outside the entrance welcomes your guests and becomes a nice gathering place before you enter. The metal fireplace is also perfect for grilling both hot dogs and marshmallows. We stacked the wood in the largest size of the autumn collection's fine basket Spalliera.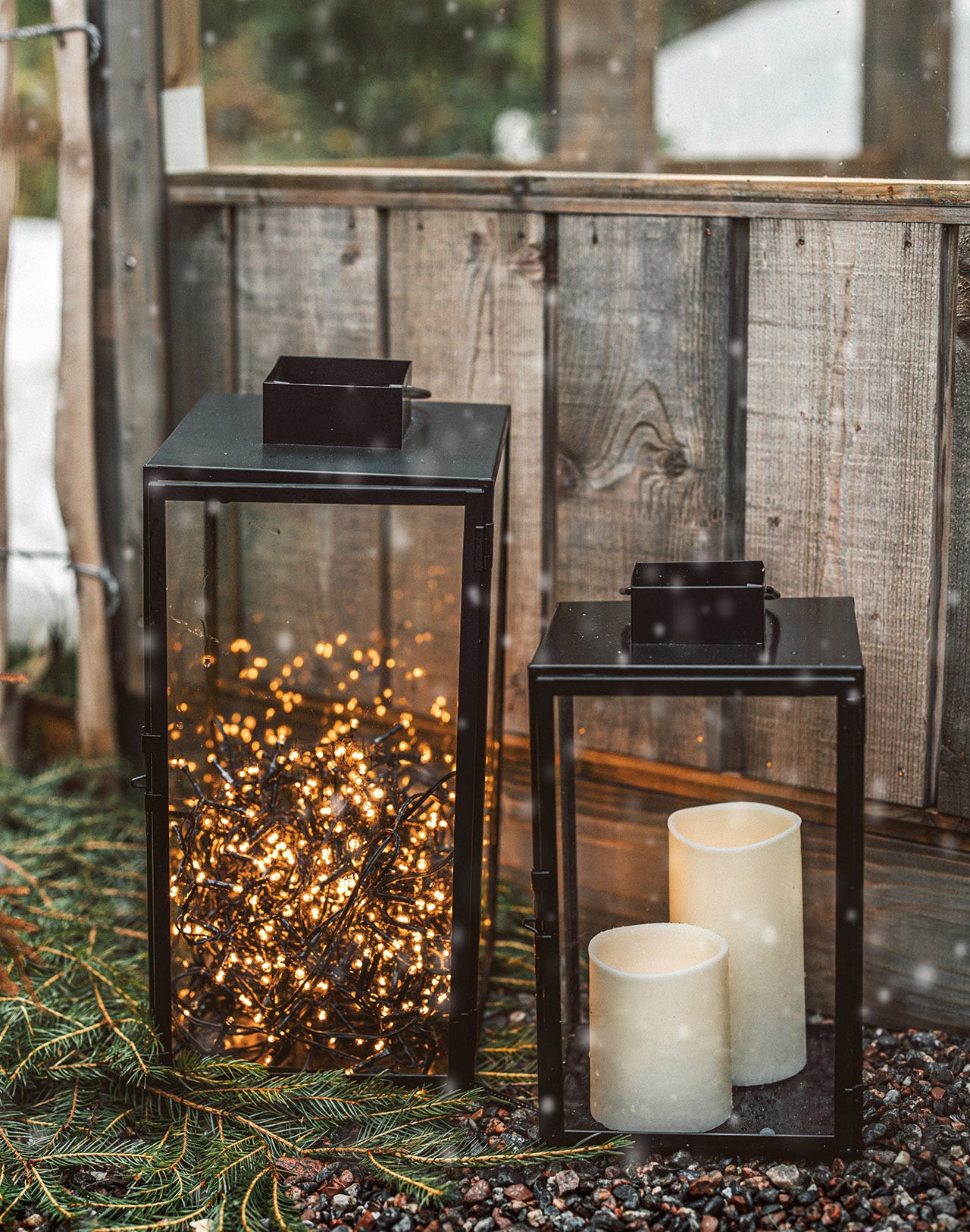 LED lights are energy-efficient low-energy lamps that reduce electricity consumption. All of our string lights have LED lights. A string of lights on battery becomes magically beautiful in a lantern that also protects against the elements. Several of our light strings also have a timer function so you don't have to remember to go out and switch them off. Our LED pillar lights also have a timer.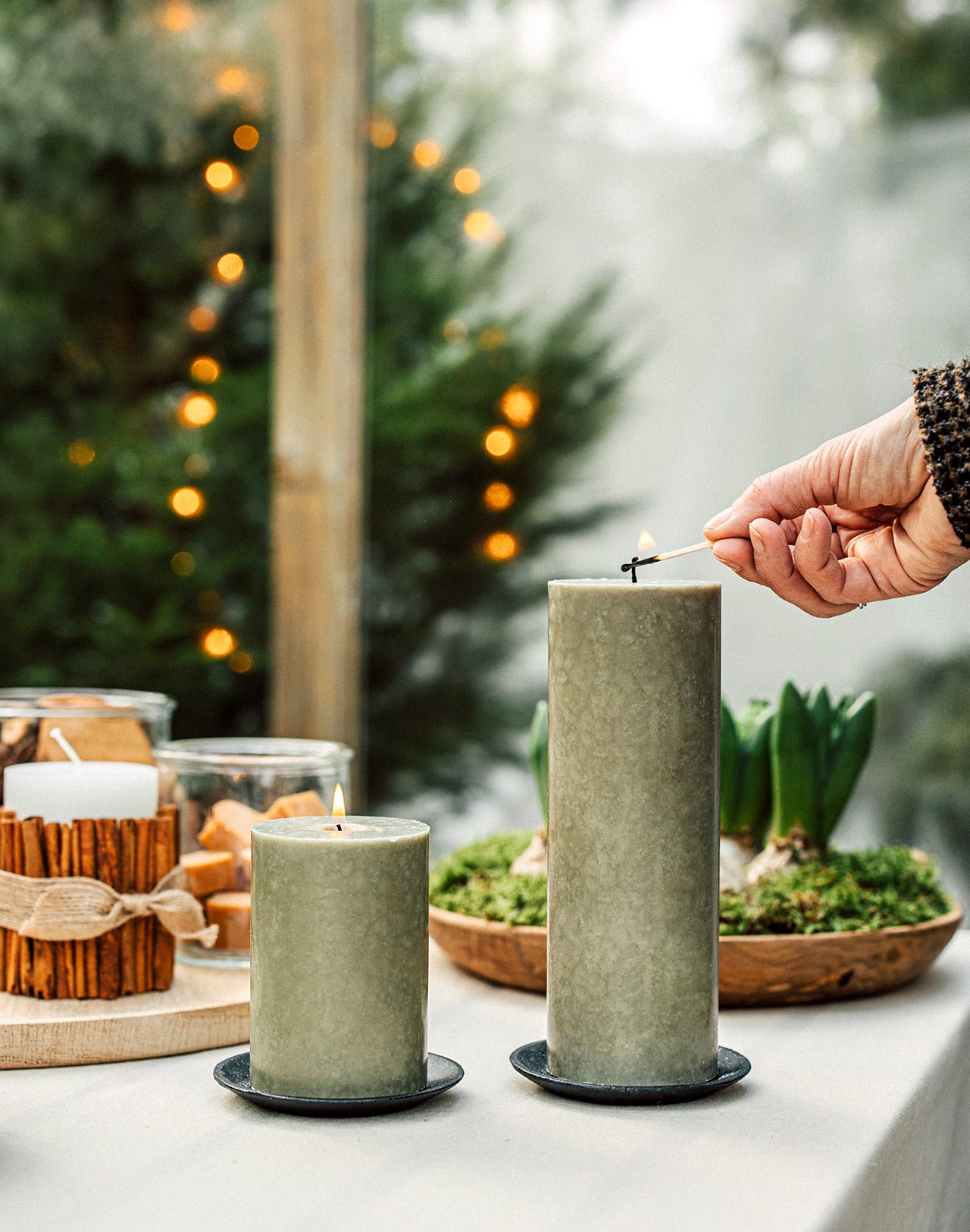 Create an atmosphere with candles at different heights. Our fine pillar candles are made from 100% candle wax, they are also Nordic Ecolabelled and completely free of palm oil.
Craft together!
Getting together, preferably across generations, and doing crafts together is a relaxed and nice way to socialize. Creating, talking and letting things take their time is an excellent way to unwind and find harmony in the otherwise often quite hectic time leading up to Christmas.
We recommend simple decorations such as wreaths, candle decorations and other nice crafts that also make perfect going-away gifts to take with you during all the pleasant gatherings of the season.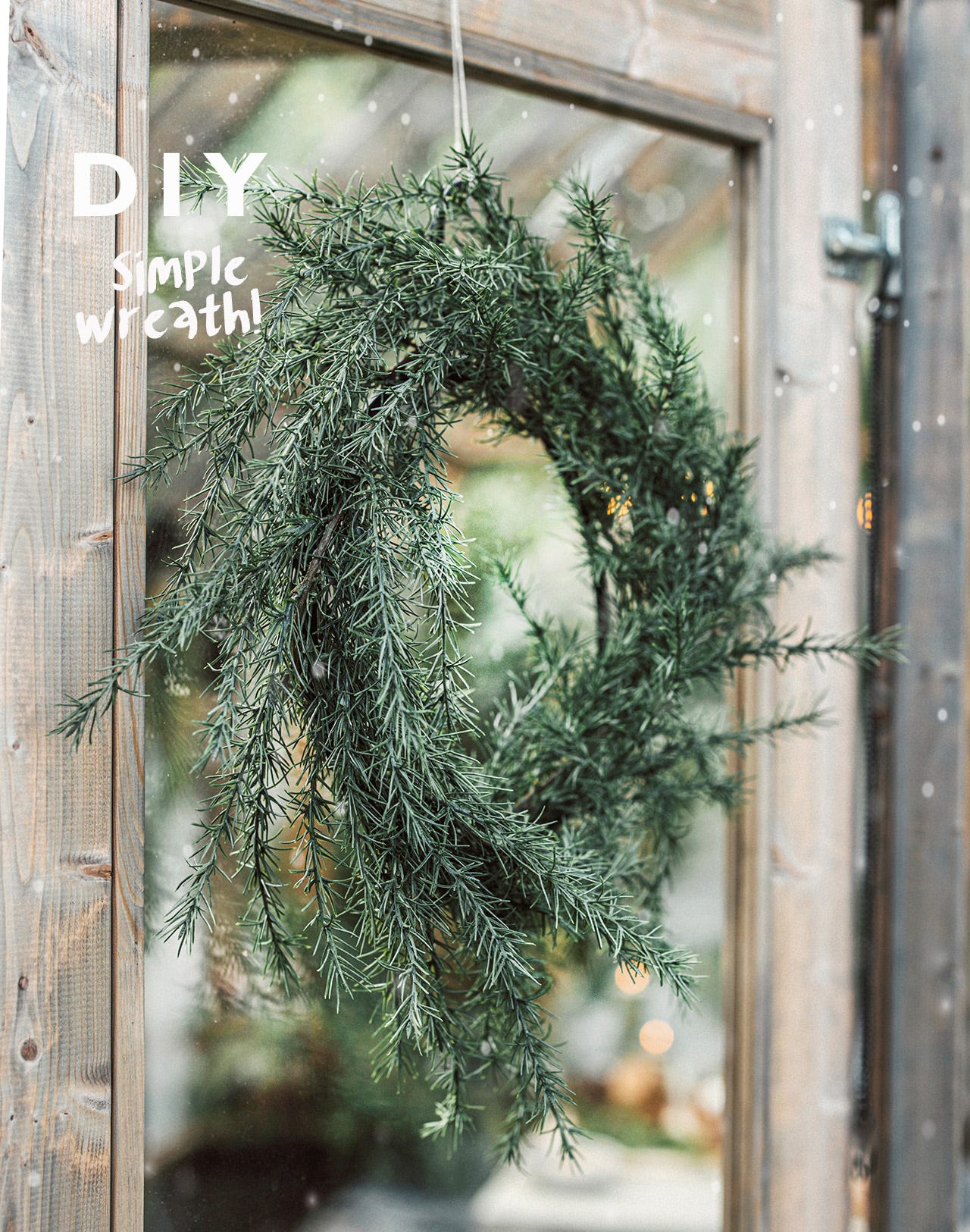 A simple door wreath doesn't really have to be much more than a green plant wrapped around a frame. If you want to add pine cones, moss, Christmas decorations, a string of lights or other nice things, you can do it, unleash your creativity! We used a round hanger with a hook as a base and wrapped an artificial plant a few turns. Stylish and simple.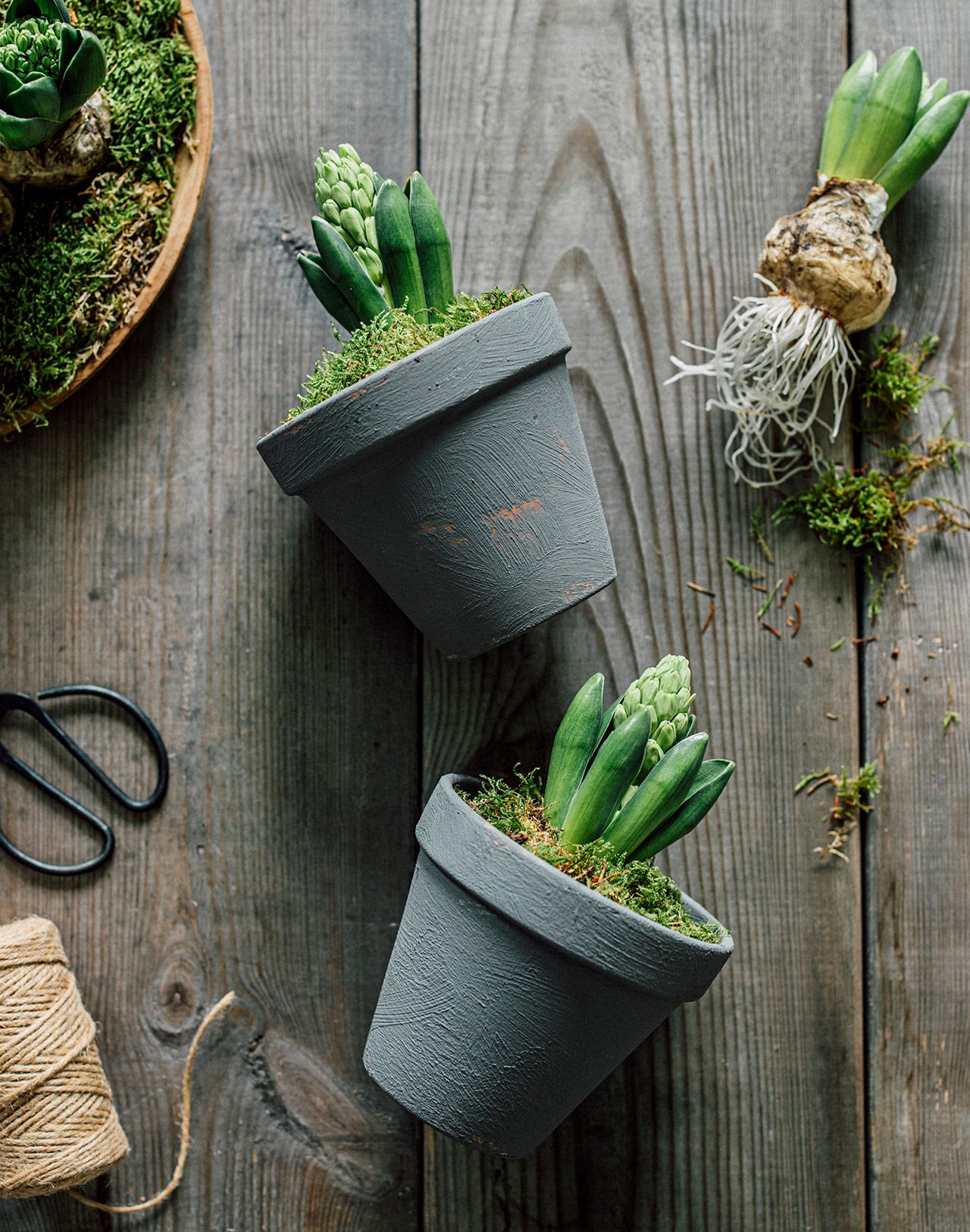 A Christmas flower or a candle in a personally decorated pot is an easy way to make someone happy. Use natural materials such as moss, cinnamon and hyacinths.
TIPS FOR MAKING PERSONAL GIFTS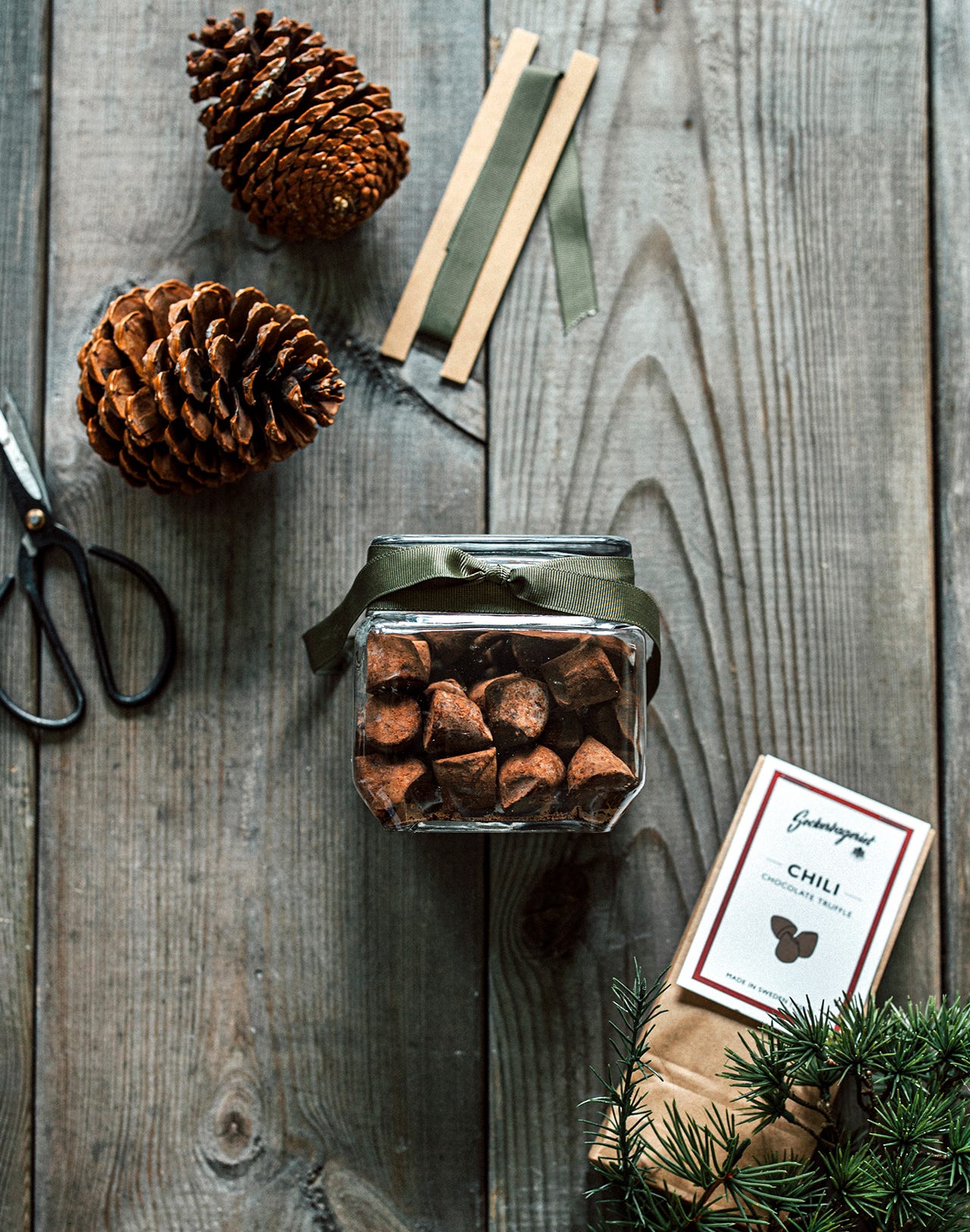 The easiest tip must still be to fill our nice glass jars with lovely Christmas sweets! Cook your own crackers or caramel or buy ready-made, you do as you like! A nice ribbon is the finishing touch and the glass jar,well, your friend may reuse it for many years to come. Win-win!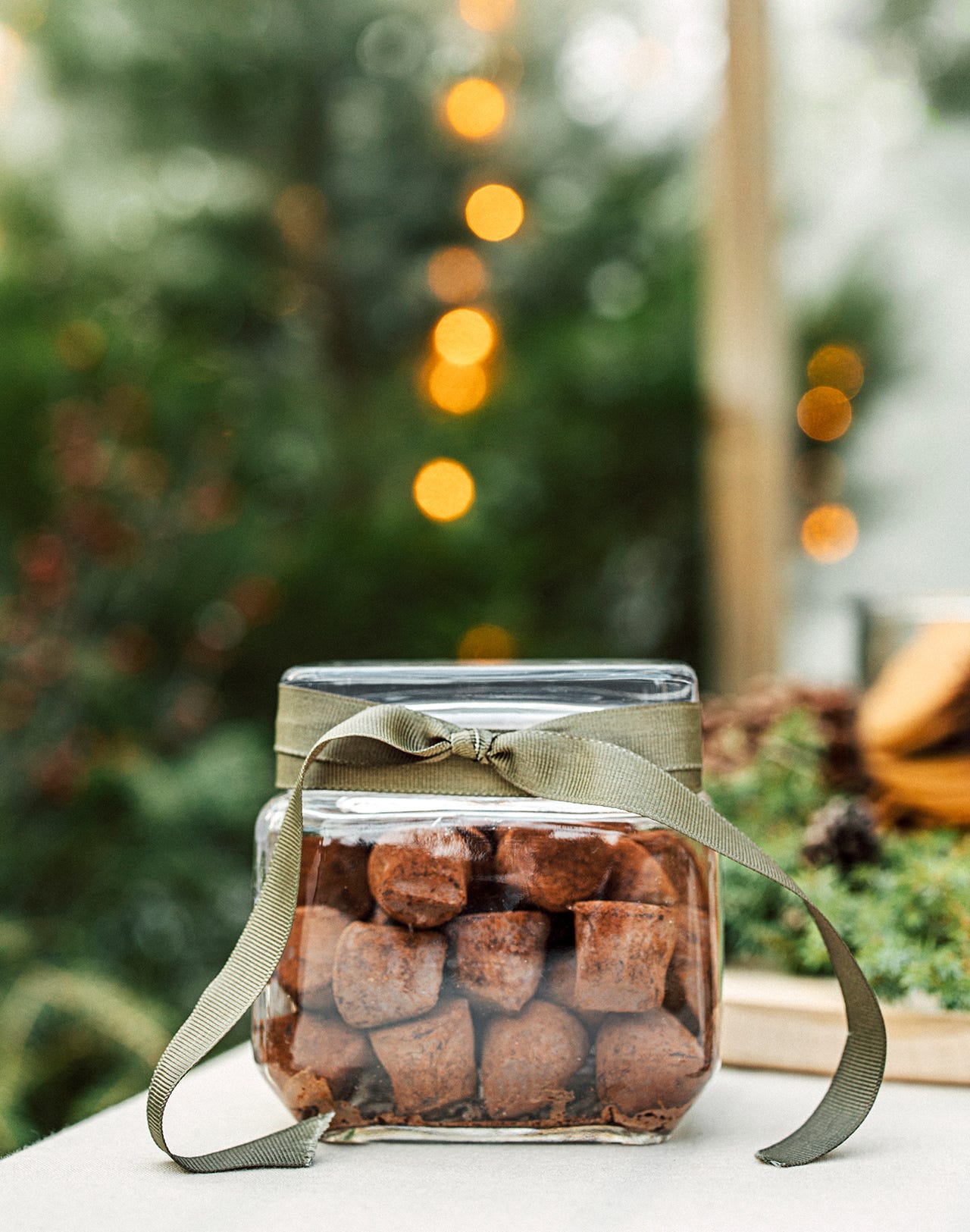 The ready-to-go present is guaranteed to be an appreciated gift at THE Christmas party and if you're lucky you might get to taste the candy!
Time for Christmas gift giving? We want to take the opportunity to tell you about our nice jute sack, which is new for this year. A classic sack that can be usefully used for many other things (firewood for example), long after Christmas is over.
We hope that you have been inspired to do crafts and hang out in a nice, relaxed atmosphere, that's exactly what Christmas is all about!
/Your Friends at GRANIT